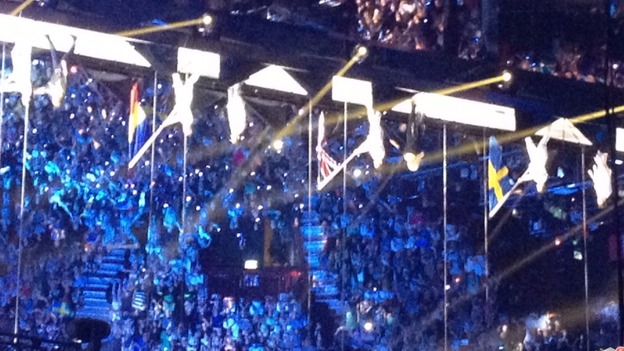 Bonnie Tyler has taken part in the final dress rehearsal for the 2013 Eurovision Song Contest.
For the first time all finalists marched into the arena together to open the show.
Bonnie may not win but she is popular among many fans.
Music lovers form the South were among those who cheered her as she arrived. Fans from Wales proudly waved flags as Bonnie entered the arena.
Earlier she told ITV News she had "almost been brought to tears" at the support from fans in the UK.
Eleven thousand people were in the Malmo Arena for the show on Friday night in Sweden. The actual event takes place on Saturday 18th May 2013.