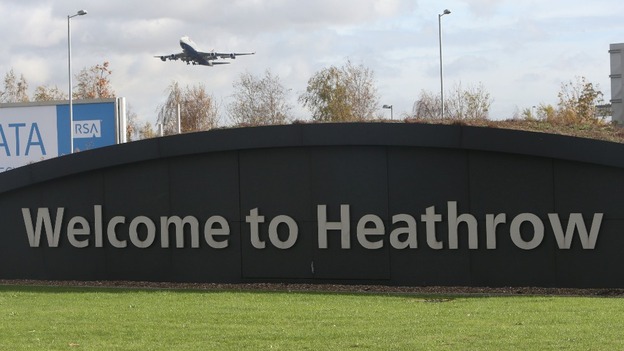 A majority of residents in two boroughs close to Heathrow did not vote in a local referendum on expansion at the west London airport.
Only 43% of the ballot papers sent to nearly 137,000 residents in the London borough of Richmond upon Thames were returned, it was announced.
And the "turn out" was even lower - at 39.41% - in the London borough of Hillingdon, which includes Heathrow in its boundaries, with only 81,050 of the 205,634 ballot papers returned.
Of those who did vote, the vast majority were against expansion in a result hailed by Richmond and Hillingdon council leaders and also by London Mayor Boris Johnson who is vehemently opposed to Heathrow expansion.
The residents were asked two questions: Question One - Should a third runway be built at Heathrow? Question Two - Are you in favour of more flights into and out of Heathrow?
Hillingdon council leader Ray Puddifoot said: "Our council has always been clear about its opposition to expansion at Heathrow and this emphatic result shows that the majority of our residents agree with us.
"Today the people of Hillingdon have sent a clear message to the Prime Minister and the Government."
The voting period for the referendum was April 22 to May 16.