Blue Flags for region's beaches
Beaches in Thanet in Kent have won the most blue flags in the country. It means they're among the cleanest and best in the world meeting tough new EU standards.
Fred talks to Richard McIlwain from Keep Britain Tidy about why our beaches have won Blue Flag awards.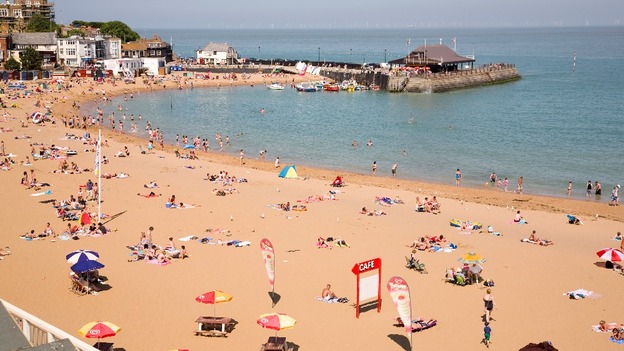 The region with the most Blue Flags this year, with eight, was Thanet in Kent, whose resorts include Margate.
The Dorset regions of Poole and Bournemouth had four Blue Flags, as did Torbay in Devon and the Isle of Wight, which also had 13 Seaside Awards.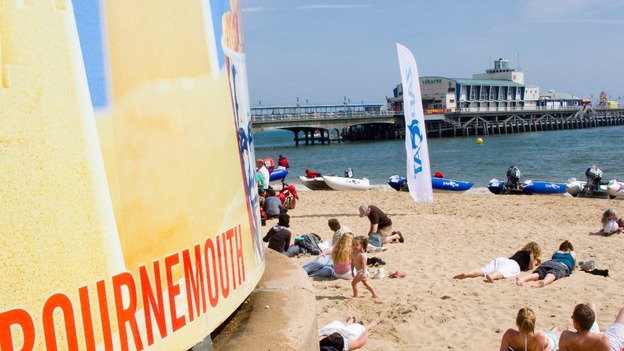 More than 50 English beaches have met tough new EU standards to receive Blue Flag awards for 2013.
And a further 113 beaches in England are clean enough to get Seaside Awards (formerly Quality Coast Awards).
The results were announced today by Keep Britain Tidy which administers the Blue Flag and Seaside Awards schemes in England.
The Blue Flag 55-beach total for 2013 is down on the 79-beach total for last year but beaches this year were subject to much tougher standards.
They had to meet a new "excellent" standard required under the new EU Bathing Waters Directive.
Advertisement
Beaches in Thanet in Kent have won the most blue flags in the country, meaning they are among the cleanest in the world according to tough new EU standards.
Beaches right across our region have also gained blue flag status, including Poole in Dorset and Sandown on the Isle of Wight.
Keep Britain Tidy announced the winners this morning.
Once again this year Thanet claimed the title for the most Blue Flag beaches with eight, closely followed by Poole, Torbay and Bournemouth, which have four each.
The Isle of Wight boasts the highest number of flags in total with four Blue Flags and 13 Seaside Awards.
This year, entrants had to meet stricter water quality standards to qualify for the globally recognised flags.
It is fantastic news for everyone who loves visiting the seaside that 41 places in the South East will be flying a flag that guarantees the public the best facilities and the cleanest beaches this summer.
– Richard McIlwain, operations director Keep Britain Tidy
Back to top