Denise stars at Whiteley opening
Performer and presenter Denise Van Outen attended the opening of a new shopping centre at Whiteley in Hampshire today.
Click video. Performer and presenter Denise Van Outen was the VIP guest at the opening of a new shopping centre in Whiteley in Hampshire today. Thousands turned up to see the £84 million development which used to be an outlet village.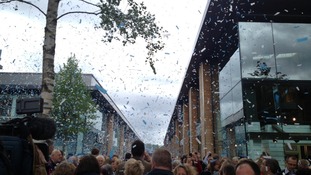 A new shopping centre in Hampshire has opened after creating more than 1,000 jobs.
Read the full story
Advertisement
The South's newest shopping destination opens today. Costing £84m, the centre at Whiteley in Hampshire has created 1,000 jobs. However, many local people are concerned that the area's infrastructure won't cope with the development.
It has given 1,000 local people jobs and promises to breathe new life in Whiteley in Hampshire. A multi-million pound shopping centre, replacing the former outlet village, opens on Wednesday. Juliette Fletcher reports.
The developers of the Whiteley Shopping Village have denied claims that staff are being told to park in residential streets around the new site.
A spokesperson told ITV News that it had been suggested that staff park on the nearby business park to ease congestion, but that suitable parking was also available for visitors and staff on site.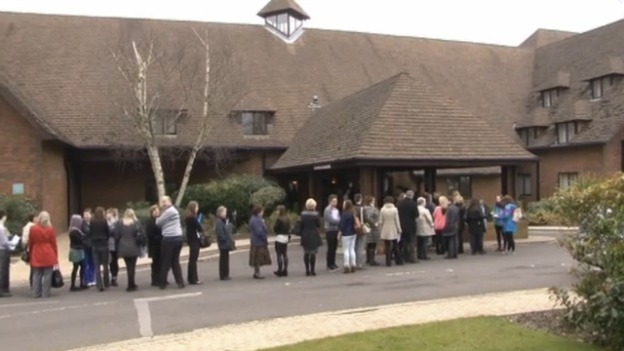 Thousands of people applied to work at the Whiteley Shopping Village in Hampshire during a recruitment fair in March.
The developers claim that the shopping centre will bring a big economic boost to the region.
Advertisement
The Executive Leader of Fareham Borough Council has expressed concern that the opening of a new shopping centre at Whiteley could lead to "traffic chaos".
Councillor Sean Woodward has told ITV News Meridian that workers at the Whiteley shopping centre have been advised to park on nearby residential streets.
This is because the new shopping village which opens tomorrow only has 1,500 parking spaces.
Workers at the nearby business park are forced to deposit their cars on main roads because of limited spaces.
Back to top