Anglia
This is the sight that greeted a honeymoon couple when they got back to their home in Southend.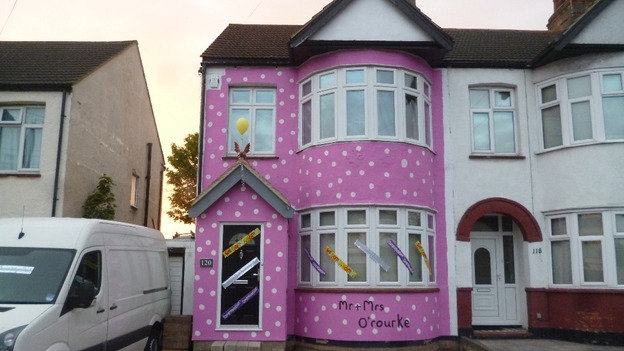 Steve and Hayley O'Rouke's terrace house was given an unexpected Mr Blobby style makeover.
Mr O'Rourke's brother Russell got to work Crinkley Bottom-style in a revenge prank after he'd returned from his own honeymoon to find a brick wall built across his drive.