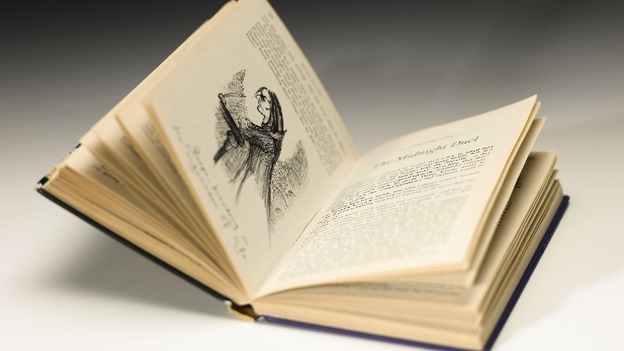 A rare first edition of Harry Potter and the Philosopher's Stone is the latest addition to the Bodleian's exhibition - Magical books: from the Middle Ages to Middle-earth.
The book is on display in the Oxford library's exhibition room until June 10th.
The volume includes annotations and drawings by author J.K. Rowling and was sold in auction at Sotheby's for the record price of £150,000 last Tuesday.
Rowling's personal annotations cover 43 pages and include references to the Harry Potter and also the film adaptations.
The book complements a line-up of authors of children's fantasy literature, featured in theexhibition, including C.S. Lewis, J.R.R. Tolkien and Philip Pullman.