Two bodies recovered from sea
Two bodies have been recovered from the sea after a search for two missing climbers from the south. A 48 year old man from Sussex and a 21 year old man from Hampshire went missing yesterday after climbing at Anglesey in north Wales.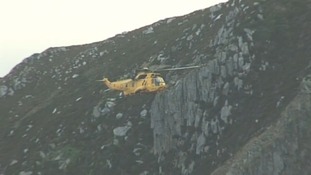 A 23-year-old climber from Hampshire who died alongside the teacher who introduced him to the sport "lived for" climbing, his sister said.
Read the full story
A man who died after falling while climbing at Anglesey in north Wales has been named as 48-year-old Vaughan Richard Holme, of Horsham in West Sussex.
A 21-year-old Hampshire man who died in the same incident is yet to be named by the North Wales Coroner.
Advertisement
Back to top