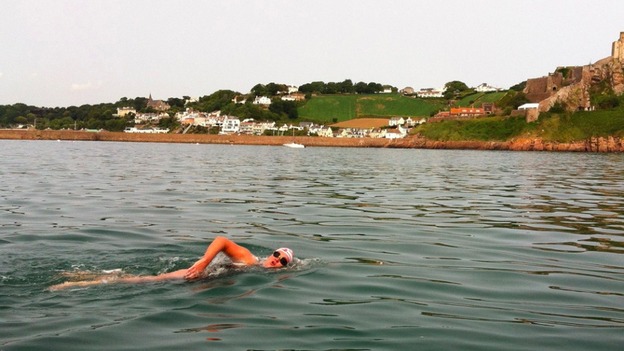 Endurance swimmer Anna Wardley has already swum around the island of Dragonera, off the coast of Majorca. She has also become the first person to swim the gruelling 13 miles around Portsea Island in Portsmouth. Next up - Jersey. A mere 41 miles!
Anna has rounded Gorey Castle and is approaching St Catherine's Breakwater. She has been maintaining a steady 53 strokes per minute, but is trying to pick up the pace a little as she approaches the breakwater.
This is the first attempt by anyone this year to swim around the island.
Anna started at 0701 BST yesterday and conditions are near perfect, although the sea is unseasonably cold - at 13.9C when she got in.