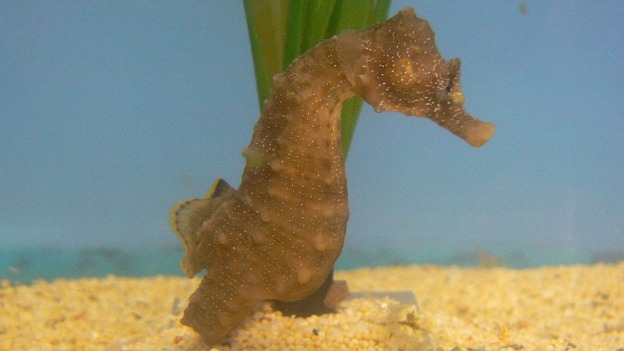 A seahorse was rescued by a Portsmouth fisherman after getting accidentally caught up in his nets.
The rare short snouted seahorse is found in isolated locations along the south coast and British Isles leading up to the North Sea.
The fisherman donated the seahorse to the Blue Reef Aquarium in Portsmouth when he realised how rare the animal was.
Blue Reef Aquarium's Lindsay Holloway said: "The fisherman did exactly the right thing in contacting us. Seahorses are not great swimmers and do not tend to travel great distances.
"They need a specific habitat to survive so just putting them back into the sea at a random spot really wouldn't have been a good idea."