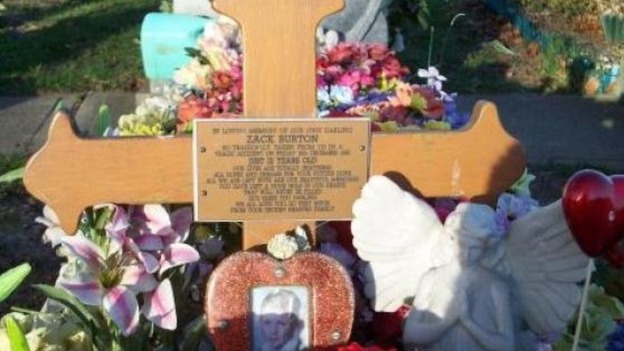 Kent Police is appealing for help after a memorial statue was stolen from a child's grave.
Zack Burton, 12, died in 1999 when he was involved in a collision with a car while walking along Wrotham Road, Meopham, on his way to a youth club.
When his mother visited his grave in Newton Abbot Road, Gravesend, at 1.30pm on 26 June, she discovered a statue in the shape of an angel she had placed at the site was missing.