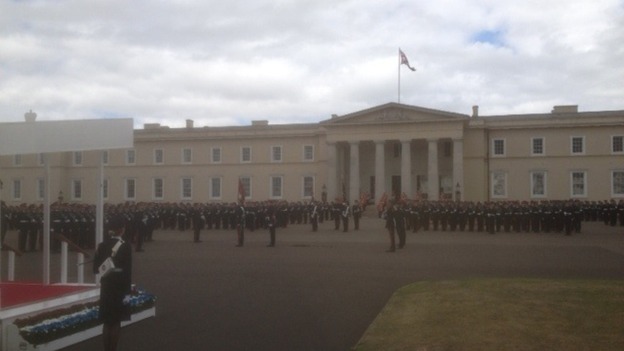 The Sovereign parade is taking place today to mark the completion of a year's intensive military training.
More than 200 cadets have passed out from the Royal Military Academy at Sandhurst today.
HRH the Countess of Wessex represented the Queen at the traditional Sovereign's Parade which brings 44 weeks of training to an end.
The cadets will now join their new regiments but they will not become official 2nd Lieutenants until the stroke of midnight tonight.