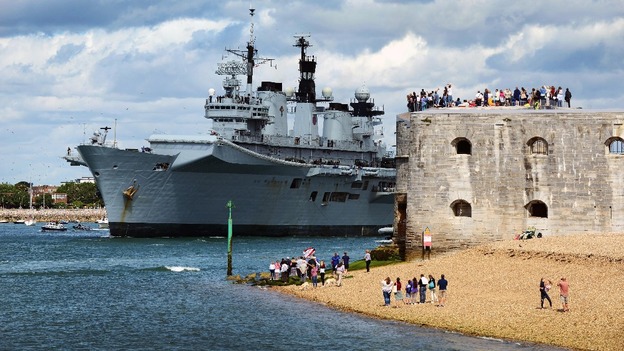 A Royal Navy ship has sailed from Portsmouth today as part of an annual deployment to the Mediterranean and Gulf region.
The long-planned Cougar '13 deployment will see the naval force hone its world-class maritime skills through exercises with key allies.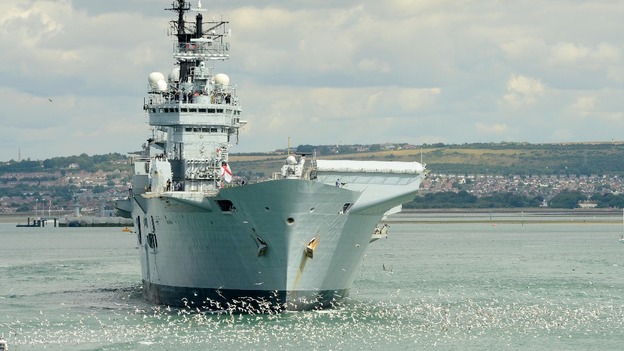 This is the first time the deployment has taken place with its aim to demonstrate the ability to operate a highly effective maritime force anywhere in the world to protect UK interests.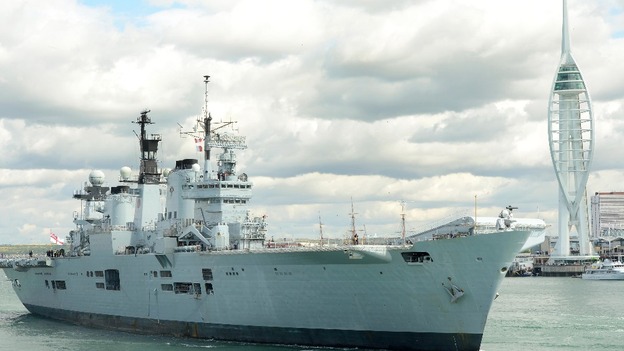 Captain Mike Utley, Commanding Officer HMS Illustrious, said: "I am immensely proud of my ship and what has been achieved by everyone on board, in Portsmouth Naval Base and further afield, to get HMS Illustrious and all our embedded capabilities ready to employ today."