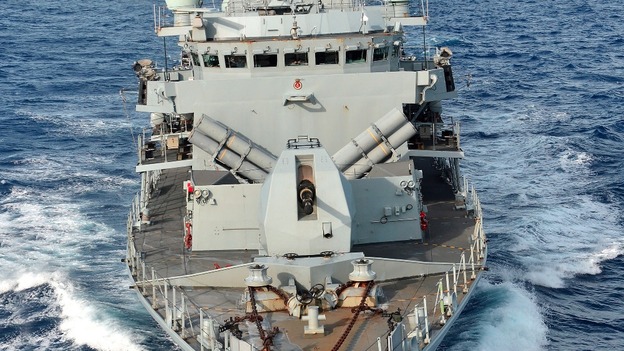 The crew of a Royal Navy warship has seized a 680kg haul of cocaine, with an estimated street value of £100 million, as sailors boarded a drug-runners speedboat near Puerto Rico.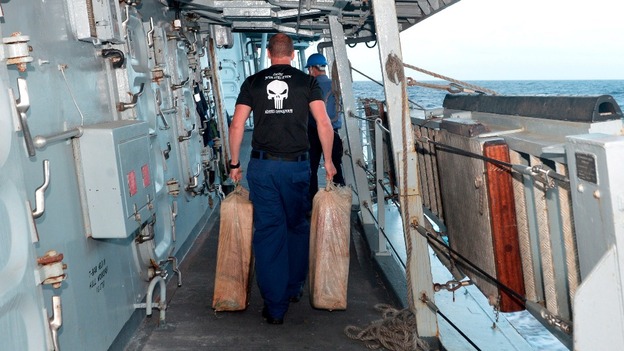 HMS Lancaster made the bust after a speedboat trying to conceal itself with a tarpaulin in the Caribbean Sea was spotted by a US Customs and Border Agency aircraft.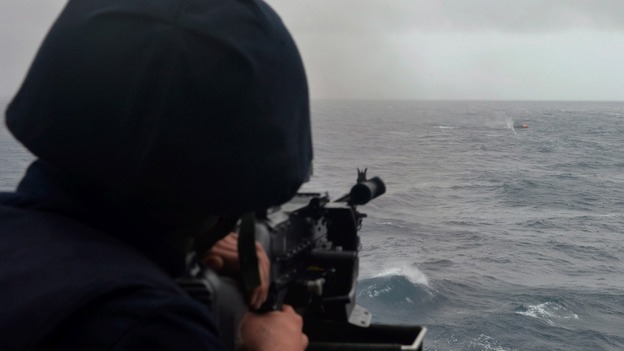 The Portsmouth-based frigate sped to the area and launched their Lynx helicopter and high-speed pursuit boat to intercept the 30-foot vessel which was carrying three suspected smugglers. As they saw the Navy approach, the men threw a package overboard which was quickly recovered by divers.