National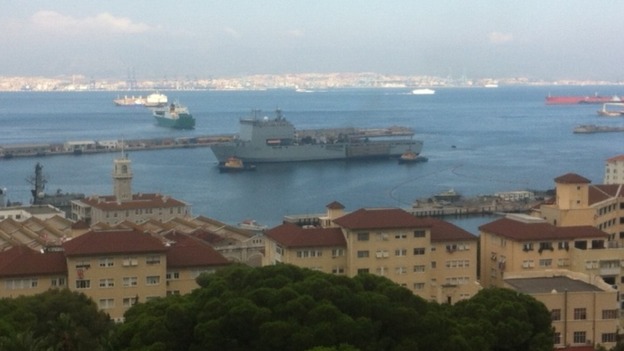 Locals waving Union flags gathered on the quayside to watch the British warships come in.
Andrea Jones, 46, works for an online gaming company and has lived in Gibraltar for 12 years.
She said the frigate's arrival was "a two-fingered salute towards Spain".
"I think the Gibraltarians are tending to be a bit more passionate at this moment in time," she said.
Retired Royal Gibraltar Police officer Michael Sanchez, 53, said he would like to see the British vessels off Gibraltar more often.
"It is getting to be out of control, it is not a spat any more," he said.
"It's a normal deployment but we need bigger assets to show them."