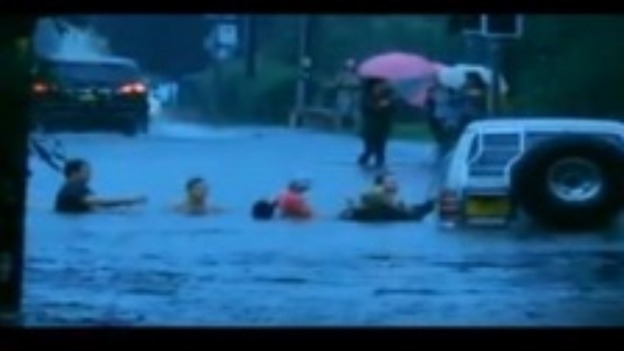 A man has paid tribute to rescuers who saved him and three young children from a sinking car after it became trapped in flood water. Dramatic video captured the scene as the youngsters were pulled from the windows of the 4x4 vehicle after getting stuck under a railway bridge in Hockley yesterday.
Scott Swinford from Southend was with his eight-year-old son Reece, his six year old niece Jessica, and four-year-old nephew Alfie, when they became trapped. Friends Hannah King, Emma Burles, from Hockley, waded into the deep water to rescue the group along with three young men .
Mr Swinford said: "I've never seen anything like that before. As I put the car into reverse the current of the flood water just lifted us further in. I just want to say to everyone who helped us - a big thank you."