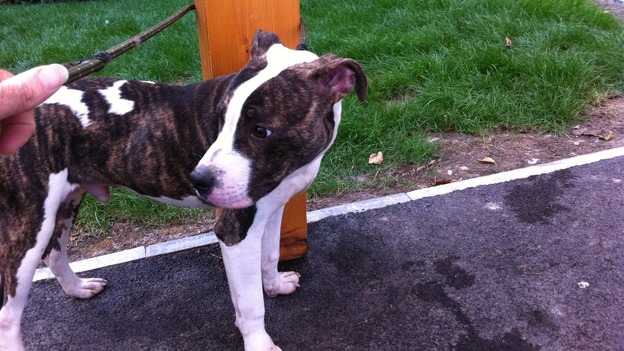 A stray puppy is in need of donations to help fund an operation which could save his life.
Ralph has a serious heart condition and was found wondering in Stanmer Park by animal welfare officers from Brighton & Hove City Council.
The officers suspect he was abandoned because of his heart condition, which is expensive to treat.
Izzie Blanden, an animal welfare officer said, "A cardiologist vet recommends surgery which should alleviate his problems, but this would cost in the region of £3,000."
"We would love to give Ralph the happy ending he deserves and are appealing to dog loving residents who may be able to contribute towards the cost of the surgery."
If you can help, visit www.southcoaststaffierescue.org.uk and click on 'Ralph – a special appeal.'