Up to 400 people gathered at Hastings Pier today, to demonstrate against the culling of badgers.
It is part of a growing protest against the destruction of badgers to stop TB spreading from badgers to cattle.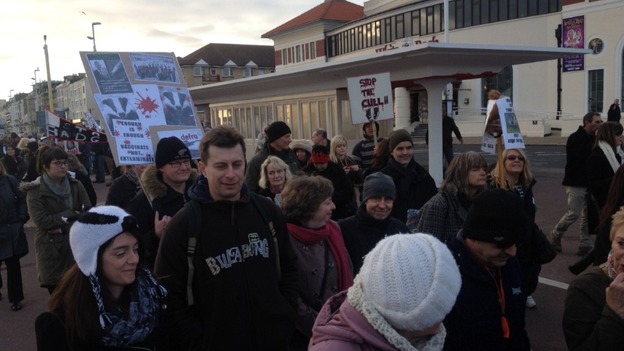 Families with children, local people and businesses as well as people from afar supported the protest.
A march in Brighton a few weeks ago attracted around 1000 people.