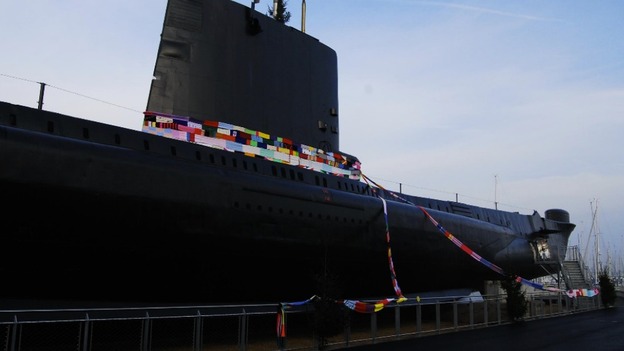 More than two hundred volunteers have knitted over a thousand squares to make a 400-metre long scarf for a submarine at a museum in Hampshire.
The community project involved knitters from the Women's Institute, local churches, sheltered housing schemes and social knitting groups.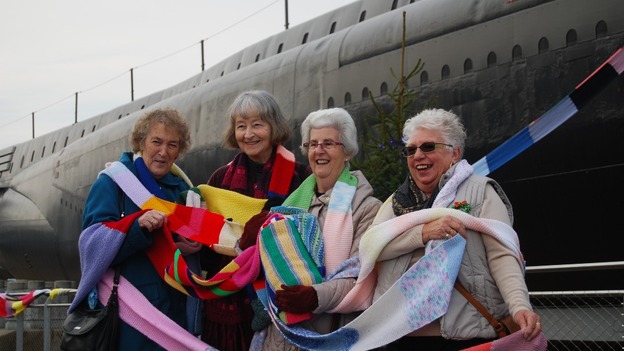 The giant scarf wrapped around HMS Alliance will be displayed for a few days, if the weather is good. In the New Year it will displayed in the Learning Centre at the Royal Navy Submarine Museum in Gosport.