Body formally identified as missing Jayden
Detectives investigating the disappearance of Jayden Parkinson, aged 17, from Oxford are holding a press conference. They are expected to reveal updates on the murder investigation launched after she went missing earlier this month.
Specialist teams have spent the day in a tent surrounding a grave in a Didcot cemetery surrounding the search for missing teen Jayden Parkinson. Penny Sylvester has more.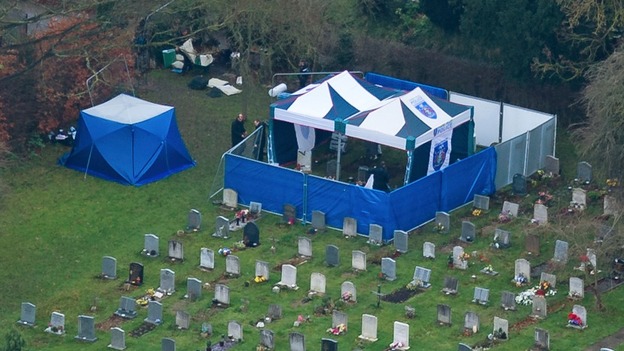 Specialist teams are working in Didcot at the All Saints Cemetery where they revealed earlier a grave has been 'recently disturbed'.
The search comes as part of an investigation into the whereabouts of missing teenager Jayden Parkinson.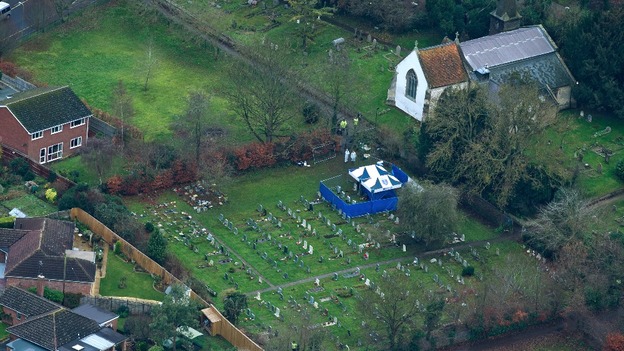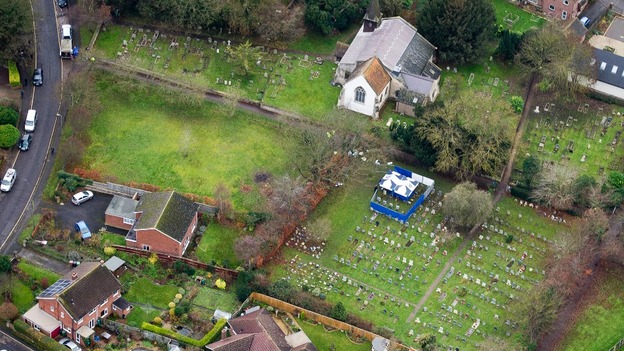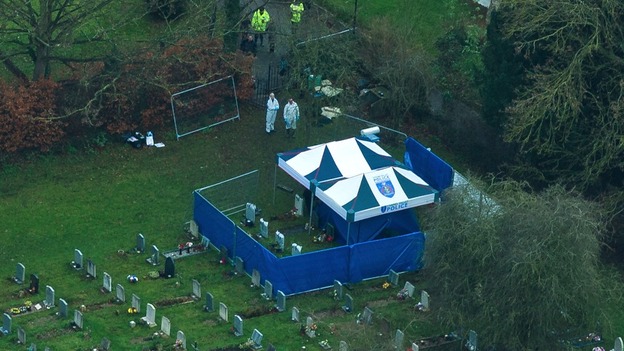 Advertisement
Following the search for missing teenager Jayden Parkinson, Thames Valley police have confirmed they are gathering forensic evidence from a grave in Didcot.
This statement comes from Andrew Murrary, Det Chief Superintendent at Thames Valley Police.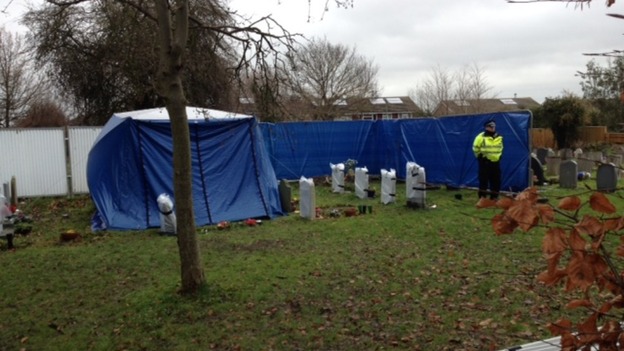 Specialist teams are working in a Didcot graveyard in connection with the search for missing teenager Jayden Parkinson.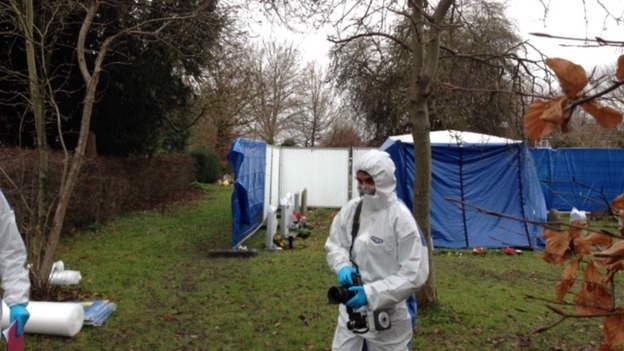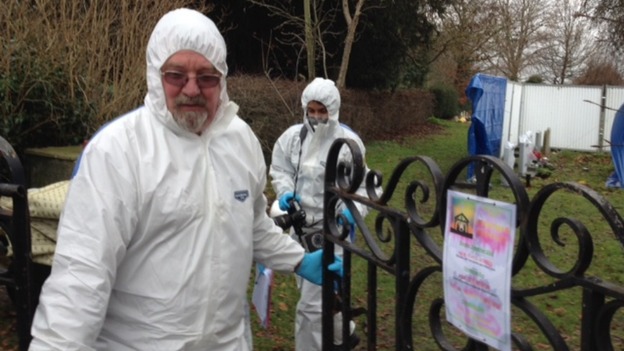 National
by Ben Chapman - ITV News reporter
Police have cordoned off All Saints Church and erected a tent over a number of graves.
Detectives believe one of them is connected to the disappearance of Jayden Parkinson, 17, who police believe has been murdered.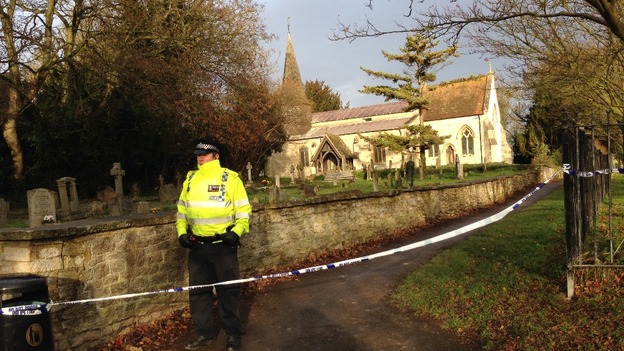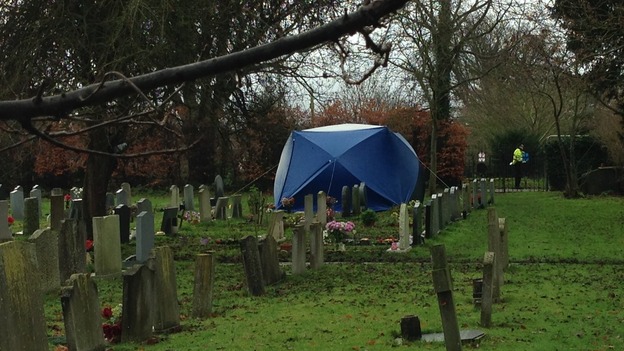 Read: Securing grave 'difficult and highly sensitive operation'
Advertisement
The former school of missing teenager Jayden Parkinson has released a statement following the 17-year-old's disappearance two weeks ago.
As a school community we are deeply concerned about thewelfare of Jayden Parkinson, who left Didcot Girls' School last year.

Our thoughts and very best wishes go to Jayden's family.

Staff and students affected by this news are being supportedwell in school at this very difficult time."
– Rachael Warwick, Headteacher of Didcot Girls' School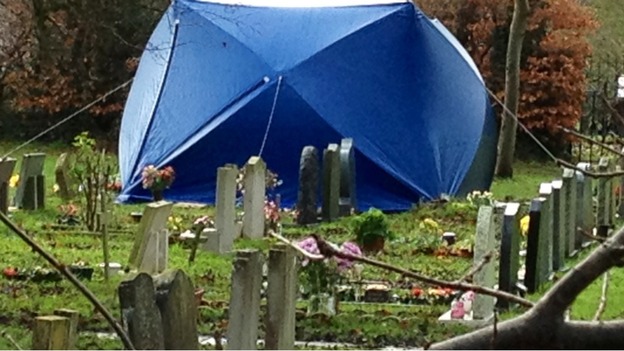 Thames Valley Police are working with specialist teams at All Saints Cemetery in connection with their search for the body of missing teenager Jayden Parkinson.
The 17-year-old went missing two weeks ago and her ex-boyfriend has been charged with her murder.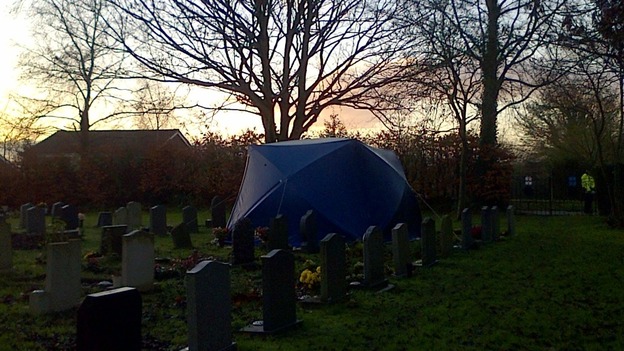 Police investigating the disappearance of Oxford teenager Jayden Parkinson have made a significant discovery at a cemetry in Didcot.
17-year-old Jayden hasn't been seen for more than two weeks. Tonight specialist teams are focusing on searching a graveyard at All Saints Church in the town. Cary Johnston reports from the scene.
This afternoon we received some relevant information which leads us to concentrate our search efforts in the Great Western Cemetery and a specific grave within the cemetery. We're in the process of securing this grave and would like to emphasise that the family connected with this grave have been informed.We will be here throughout the night and for a number of days. A tent has been erected which covers more than the specific grave we are focusing on. The families of those in the graves nearby will be contacted by us and reassured that there will be no disturbance to these graves.
– Det Ch Supt Andy Murray
Load more updates
Back to top