Crew on board HMS Protector have celebrated Christmas in a real life winter wonderland in Antarctica.
They settled down to a traditional Christmas dinner, with the Captain carving the turkey!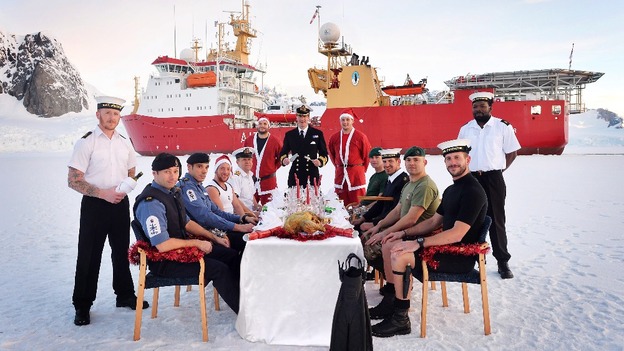 The ship set sail from Portsmouth back in October and have travelled to Antarctica to carry out surveys and patrol operations.
Commanding Officer, Captain Rhett Hatcher said, "Spending Christmas in the coldest, windiest and driest place on earth comes with a number of challenges but it is a truly unique privilege."