The crew of the Littlehampton lifeboat station were called on Friday afternoon to reports of a sailboarder in the rough water separated from his board.
The station's boat was launched at 3.36pm and headed out in gale conditions with an incoming tidal swell to the casualty in Bognor Regis.
The 5.5 mile journey took around 15 minutes and during their route it was reported the casualty had made his own way to the shore and needed no medical assistance.
On route to recovering the man's board, the crew received a call reporting another sailboarder in difficulty off Littlehampton beach.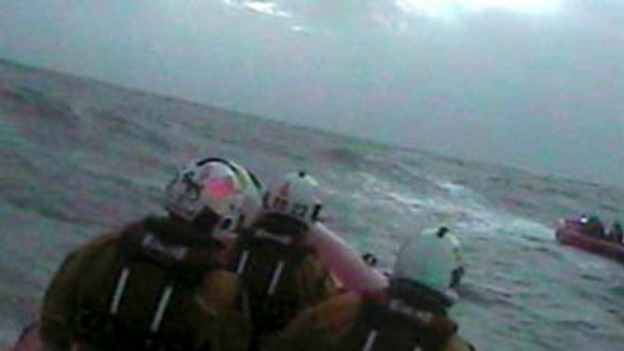 The caller said they had lost sight of both the victim and his board.
The boat changed course in anticipation for a search and a second crew boat was launched at 4.14pm.
While the crews were searching at sea the coastguards checked vehicles near the main board launching areas, and spoke with other sailboarders to see if any off them were missing or saw anything unusual.
It was concluded that all were accounted for and the boats returned by 5.10pm.