The traditional New Year Day Dip which was organised by a Hampshire lifeboat charity has been cancelled.
The Gosport and Fareham Inshore Rescue Service has cancelled the event for the first time in more than 30 years.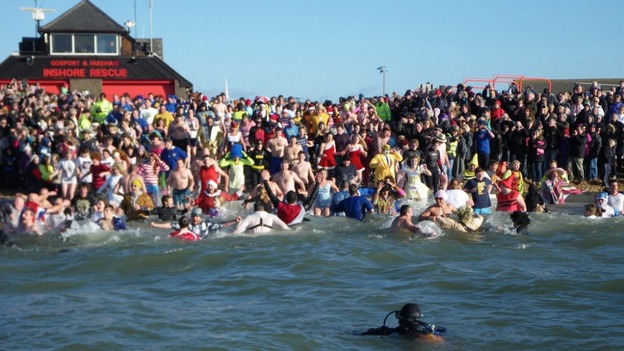 Severe gales are forecast for New Year's Day as winds are likely to peak at around midday with sustained winds of 50-60 mph.
With some 300 swimmers representing 33 charities, the NYD Dip in 2013 was one of the most successful to date.
The safety of all the intended participants is the main priority. Given the weather forecast, it would be most unsuitable for the event to go ahead.
GAFIRS respectfully ask that all groups and individuals that were planning to take to the water DO NOT DO SO of their own accord.