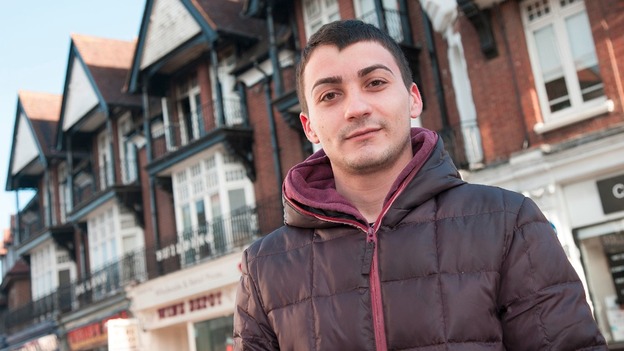 The man rescued from the balcony of a burning Winchester building has praised the Hampshire fire crews for their life-saving actions. 24 year old, Alex Mutulescu, was awoken by the sound of a smoke alarm when fire broke out in the terraced building in Jewry Street yesterday afternoon.
He ran to the communal landing of the flats where he found smoke pouring from the doorway of the neighbouring flat. Unable to escape down the building's staircase, his only option was to clamber on to the balcony of his flat and call 999.
He said: "The fire engines were here so quickly. In a couple of minutes they were outside my flat and had put up a ladder. They helped bring me down and away from the fire. I am so grateful for their actions and want to send my thanks to the crews who got there so quickly and saved my life."