PM pays tribute to politician killed in terrorist attack
The Prime Minister says his thoughts are with the family and friends of a politician from Southampton killed in a suicide bomb attack in Afghanistan.
David Cameron has said his thoughts are with the family and friends of Del Singh, the politician from Southampton who was killed in Afghanistan. The 39-year-old was killed in a suicide bomb attack at a restaurant in Kabul.
He was dedicated to bringing peace - a man on a mission to make the world a better place. Those are the tributes tonight to a politician from Southampton, killed in a suicide bomb attack in Afghanistan.
Del Singh, who was 39, was one of 2 Britons killed in the attack at a restaurant in Kabul on Friday. The Taliban says it's responsible for the bombing, which left 21 people dead.
Today, at the family home, Mr Singh's sister told our correspondent Andrew Pate about her brother - and the work he was so passionate about.
Advertisement
The sister of the Labour MEP candidate Del Singh from Southampton, has paid tribute to her brother after he was killed in Afghanistan at the weekend. Mr Singh was one of 21 victims who died in a suicide bomb attack in Kabul.
His sister, Dishi Phangura, said: "In my eyes my brother was my hero. He was invincible.". She said she would work towards keeping his legacy alive.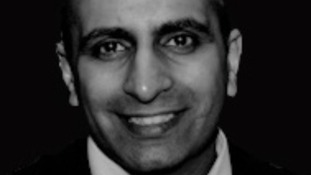 The family of a Labour politician who died in a suicide attack in Afghanistan has paid tribute to his dedication to bring peace.
Read the full story
South East Labour has issued a statement saying they are saddened and shocked by the news of Del Singh's death in Kabul.
Del Singh, 39, was a committed campaigner who was described as being passionate about changing lives for the better.
Mr Singh was from the Southampton area and worked as an International Development Specialist.
He had over a decade of experience managing EU and UN projects in post-conflict countries, including Afghanistan, Palestine, Libya and Sierra Leone.
Closer to home the 39-year-old volunteered at two charities that supported homeless people and mentored job seekers.
John Denham MP paid tribute to Mr Singh describing him as an inspirational man:
Del was an inspirational man and simply one of the nicest people you could meet.

Everything he did - delivering development aid in some of the world's most dangerous places, running a charity marathon in the heat of Gaza, or representing the Labour Party - was driven by a passion to make a real difference to people's lives.
– John Denham MP
Advertisement
Del Singh speaking in Southampton - featured on YouTube.
Del Singh, a Labour candidate for the European Parliament in the South East, has been killed in a bomb attack on a restaurant in Kabul. Singh, who worked international development, managing projects funded by the UN, EU, and Department for International Development in the Middle East, was
My thoughts – and the thoughts of the whole Labour Party – are with the family and friends of Del Singh who was killed in yesterday's tragic suicide bomb in Kabul.

People everywhere will be appalled and shocked by this barbarous act of terror deliberately targeting members of the international community living and working in Kabul in the service of the Afghan people.

Del spent over ten years carrying out vital work on development projects in Afghanistan, Kosovo, Sudan, Sierra Leone and other countries. He dedicated his life to working with people across the world who needed his support.
– Ed Miliband
A Labour MEP candidate was one of two Britons killed in a suicide bomb attack on a Kabul restaurant on Friday night.
The Labour Party confirmed that Del Singh was among those killed.
The dead included 13 foreigners in total as they dined at the Taverna du Liban, a spot frequented by aid workers, diplomats, security contractors and journalists.
Dhamender Singh Phangurha known as Del was due to stand as a Labour candidate in the South East region at the European elections in May.
He was one of two British nationals killed in the blast in Kabul.
Load more updates
Back to top