Southampton FC's owner writes open letter to fans
Katharina Liebherr, the newly elected non-executive Chair of Southampton FC has written an open letter to the club's fans on Saints' website
I am delighted that Gareth has agreed to step into this role. After the events of the past week, my priority has been to bring stability to the management of the Club and I am pleased that we have been able to make this appointment from within. We had a very positive meeting with all the staff of the Club on Monday and I am sure Gareth's appointment will be warmly received.
– Katharina Liebherr, Southampton FC Chairman
Southampton Football Club has announced the appointment of Gareth Rogers as Interim Chief Executive Officer with immediate effect. It was announced in a statement on their website:
"Gareth is currently the Club's Chief Financial Officer. Gareth has been the Club's CFO since March 2011. Before that, he was a senior manager at the accounting firm Deloitte. He has a BSc in Economics and Accounting from the University of Southampton."
I am very pleased to be able help the club by stepping up to the CEO's job on an interim basis. We have a fantastic staff and everyone is working together to make sure the club ends the season as strongly as possible.
– Gareth Rogers, appointed interim CEO at Saints
Advertisement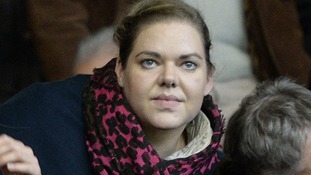 Establishing a new set of Southampton directors is Katharina Liebherr's top priority, the Saints owner confirmed in a statement.
Read the full story
Back to top