Severe flood warning continues for Thames Valley
The latest news on the flooding in the Thames Valley area.
Rail passengers in the Thames Valley have been warned tonight that they face another two months of disruption - and cancellations - because of flooding and rising water levels on the network.
Flooding at Maidenhead means up to one in four First Great Western trains still aren't able to run. Tankers - which are in place to remove water from the lines - are on 24-hour standby at Newbury Station to keep things moving.
Many routes in and out of Paddington were able to re-open today after engineers worked through the weekend to clear lines. Our Transport Correspondent Mike Pearse reports.
The Prime Minister today defended the Government's handling of the floods crisis and promised £10m of support to get businesses trading again.
14 Severe Flood Warnings remain in place along the River Thames in Berkshire and Surrey with water levels still expected to rise in places, despite the calmer weather.
In Newbury, flood-hit residents say their homes and gardens are polluted with toxic bacteria from what's coming up through the drains. Mel Bloor reports.
Interviewees: Residents Lin Gourlay and Jo Berridge and Lt Tom Legge from 4 Rifles.
Advertisement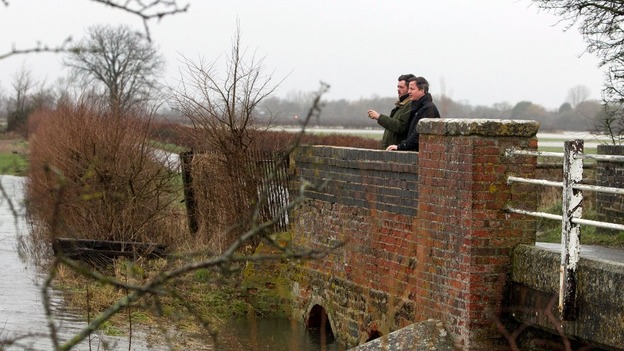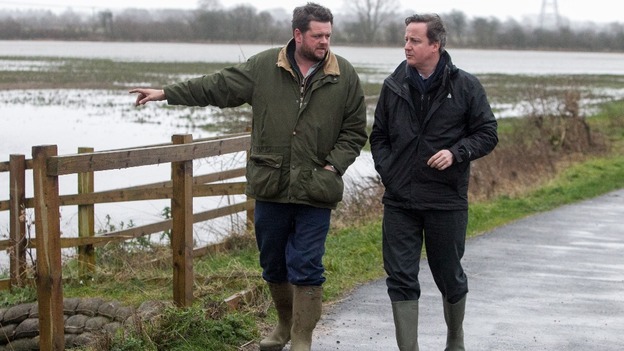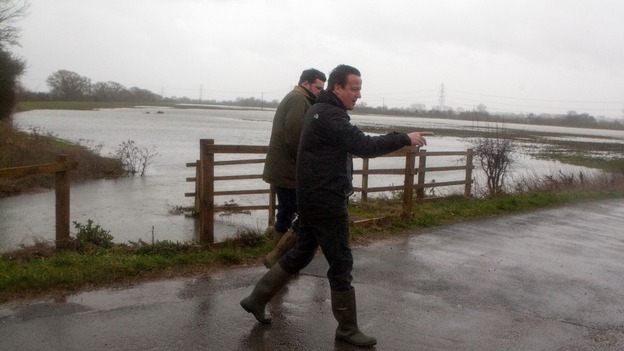 National
Princes William and Harry have left the flood-hit village of Datchet in Berkshire after a day moving sandbags in a "private" mission to help residents.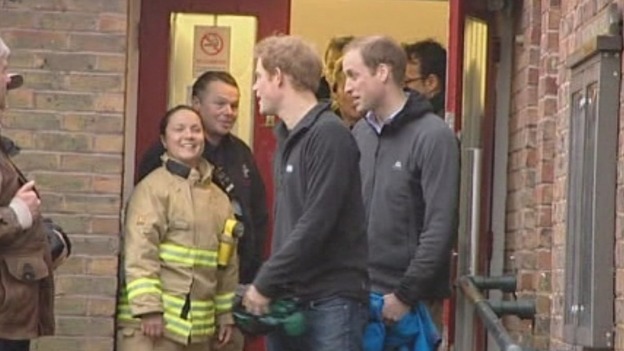 Read more: Torrential rain and severe gales sweep across the UK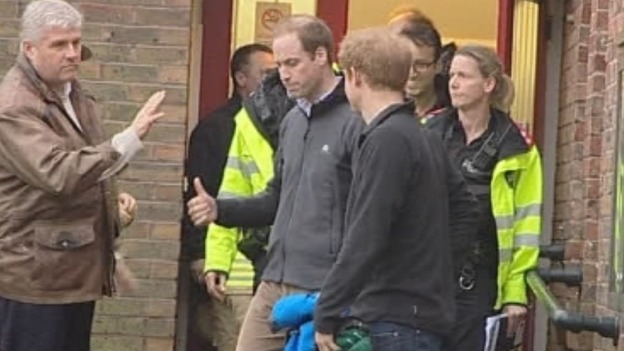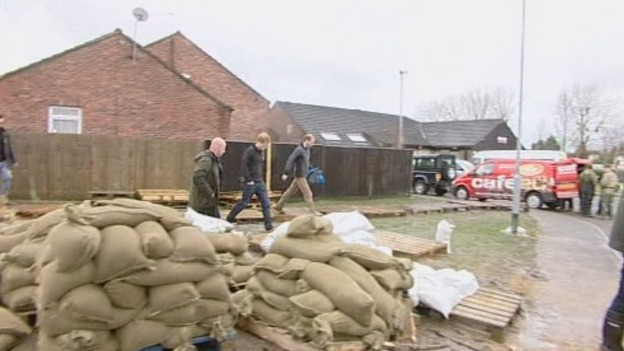 Watch: William and Harry form human chain to unload sandbags
Amber Warning of Wind for London & South East England : Brighton and Hove, East Sussex, Hampshire, Isle of Wig... http://t.co/S4Lk90As9I
Odin and Luna in Wraysbury meeting up with Police Specialist Search and Recovery Team officers to help residents deal with flooding.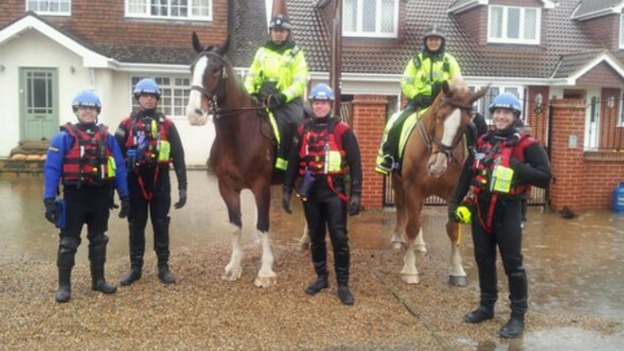 Advertisement
With thousands of young people off school next week during half-term, Royal Berkshire Fire and Rescue Service (RBFRS) is advising parents and carers to ensure that their children keep away from flood water.
More than 150 firefighters, including specialist water and rescue teams are working in the east of the county as part of intensive multi-agency operations involving local authorities, military, police and the Environment Agency.
They have been delivering supplies and medication to those cut off by the flood waters and even included some cat food to one home whose cats had run out of food.
Youngsters may be tempted to go out and have a look at the flooding but that is not a good idea. The water is contaminated and full of debris and there is no way of telling where drain or manhole covers have been swept away. Just a few inches of fast flowing water is enough to sweep someone off their feet and we don't want to see a tragedy occur. We are also advising any businesses that have had to move fixtures and fittings, stock or furniture around to avoid flooding, but are still using their premises, to check that all fire exits are clear and that staff and customers are safe."
– Group Manager Chris Bunyan
Thames Valley Police have released this statement regarding the flooding relief operation in the area:
We have seen a tremendous amount of work being undertaken from the various agencies involved in the flood relief efforts over the past week and this has been reinforced in no small way by efforts of those local residents who have volunteered their time to help out.

Looking ahead to the weekend and the threat of further rain in our region, I would like to reassure local residents and the communities affected, that we will continue to maintain a high level of dedicated flood relief resources.
This is still very much an on-going operation and there are personnel from Thames Valley Police, the military, the Environment Agency, local authorities and Fire and Rescue all on the ground helping people and providing a quick response where needed.

The most up-to-date information is that the situation is not worsening but obviously the expected high levels of rainfall over the next 48-hours could see a fluctuation in water levels in those areas already affected."
– ACC John Campbell, Gold Commander, Thames Valley Police
National
Prince William has suggested that reporters gathered in flood-hit Datchet should "come and help instead of throwing cameras around."
The Duke of Cambridge was speaking to ITV News reporter Rupert Evelyn shortly after being pictured alongside his brother Harry helping to move sandbags in the Berkshire village.
National
Prince William approached journalists from the Guardian and said: "Why don't you put your notebook down and give us a hand with the sandbags?"
William and Harry were spotted along with Prince Harry helping move sandbags in flood-hit Datchet.
However after reporters agreed to help, aides intervened and said it would not be possible due to a lack of appropriate clothing.
Load more updates
Back to top