Tuesday's travel in the Meridian region
The latest travel news for the Meridian region.
Ticket restrictions have been lifted across our network until Friday to help you plan your journey.
Advertisement
Following a train fault between Wadhurst and Tunbridge Wells all lines have now reopened. (1/3)
Train services running through these stations are returning to normal but some services may still be cancelled, delayed or revised. (2/3)
There is a replacement bus service between Tunbridge Wells and Wadhurst in both directions. (3/3)
When you drown your car, do you think your insurance company will pay out if you ignored this? There for a reason! http://t.co/OzFnPXZmfq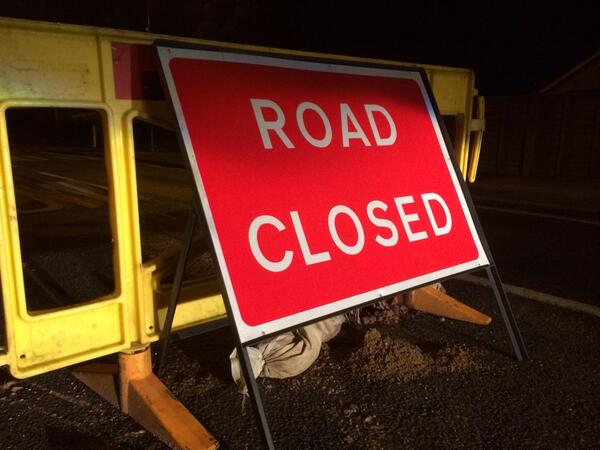 First Great Western have issued a major alert to passengers to expect hardly any services to run into Paddington from the Thames Valley this morning.
Hundreds of thousands could be hit on one of the busiest lines.
Massive signal problems at Maidenhead caused by flooding mean only four trains an hour instead of the usual 25 may run.
That could mean just four trains an hour rather than the usual 25 an hour into Paddington. There could be severe disruption as services are reduced.

We strongly advise passengers to check before they travel. We will do all we can to operate trains but at this stage we can not guarantee services. We apologise to passengers."
– Dan Panes, First Great Western
Owing to a landslip between Wadhurst and Battle train services between Hastings-London Charing Cross via Tonbridge may be cancelled. (1/3)
There has been a further landslip at Stonegate over the weekend. As a result, train services will be further revised through the week (2/3)
Train services operate as far as Battle, where a bus service will then run to Wadhurst. From Wadhurst train services will recommence (3/3)
Find out more about the landslip in this report from Tom Savvides.
Advertisement
Please see http://t.co/aK1XUy6O3o for info on our amended service plan today. We strongly advise not to travel unless absolutely necessary.
Major disruption to service this morning & we advise not to travel unless absolutely necessary. Please see http://t.co/aK1XUy6O3o for info
Major disruption this morning. Please see http://t.co/INbEQTGzoc for our service plan. Advice is not to travel unless absolutely necesary.
M25 J5 Clockwise: There is congestion on the clockwise carriageway at junction 5 heading into the roadworks area.
Back to top