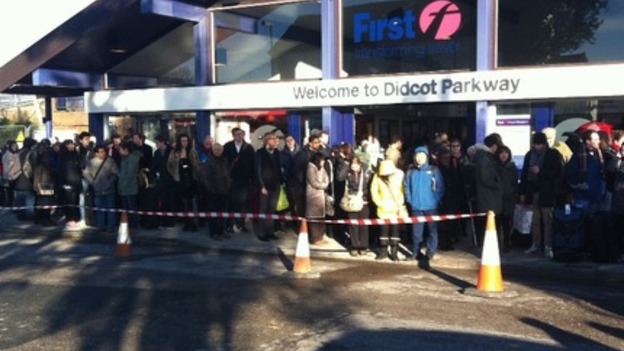 Thousands of rail commuters in the Thames Valley will be given five days' compensation for the recent chaos caused by flooding, ITV Meridian can reveal. Under government rules bad weather is usually exempt from compensation payments.
However, First Great Western say 'it is only fair' after a period when so many services were cancelled. Flooding at Maidenhead meant lines were closed which hit services into Paddington.
The compensation will be paid to season ticket holders when they renew tickets or they will be able to have a cash payment.