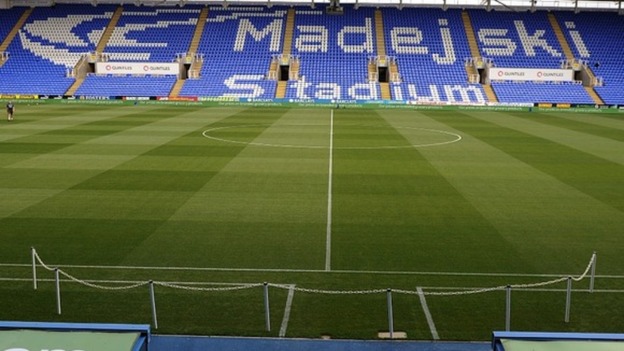 The editor of local newspaper the Reading Chronicle has been suspended following a front-page article which appeared to link the Hillsborough tragedy with hooliganism.
Editor Maurice O'Brien has been removed from his post while publisher Berkshire Media Group (BMG) investigates the article which also carried allegations about Reading Football Club.
In an apology published on the front page of the latest issue of the weekly newspaper, the publisher says: "Last week's issue of the Reading Chronicle carried a special investigative piece entitled The Other Face of Football.
"This article caused great offence to Reading Football Club, Reading fans and those affected by the dreadful events of Hillsborough in 1989.
"The Chronicle wishes to apologise for any offence caused by the article and assure you that a full investigation into last week's events is being undertaken.
"We fully accept that Reading Football Club has an exemplary record of policing their ground and Royals fans have a well-deserved reputation for excellent behaviour.
"Unfortunately our article and the front page in particular did not make this clear.
"The Reading Chronicle has a long and proud tradition of serving our readers and advertisers across Reading and West Berkshire.
"This article fell short of the diligent, responsible reporting that has been our trademark down the years."
Sir John Madejski, chairman of Reading Football Club, said: "Last week's article came as a complete shock to everyone connected with Reading Football Club.
"While the damage cannot be fully undone ... I was happy to meet with representatives from Berkshire Media Group this week and hear their unreserved expression of regret. I am also pleased to read the Reading Chronicle's uninhibited apology to both the Club and our supporters in today's edition.
"This season, there has not been a single arrest made at Madejski Stadium and, last season, only one Reading supporter was arrested here - true testament to our fans' exemplary behaviour.
"An incredible amount of hard work goes on behind the scenes to ensure our stadium continues to be a warm, welcoming and exciting place to bring your family and friends, and we pride ourselves on our unblemished reputation within the football community."