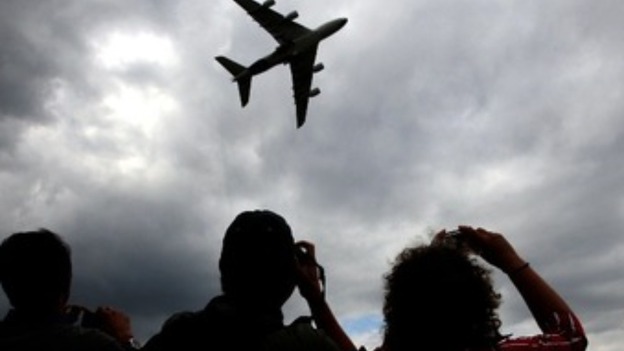 Record numbers expected to attend the Farnborough Air Show. Britain's new fighter plane, the F35-B, will perform there after makings its debut at the Royal International Air Tattoo. It is a world leading supersonic jet and part of a massive investment that will lead to 24,000 new jobs in the UK.
Airbus will also fly its brand new passenger plane, the A350. The Dreamliner and A380 Super Jumbo will also feature. The theme of the show will be the 100th anniversary of the Great War with planes from every decade flying.
Record numbers of exhibitors and members of the public will attend this year's Air Show. More planes than ever before, around 100, will be on show and fly. In spite of the poor economy, space is now 98 per cent sold. Around £50 billion of trade is expected during the week.