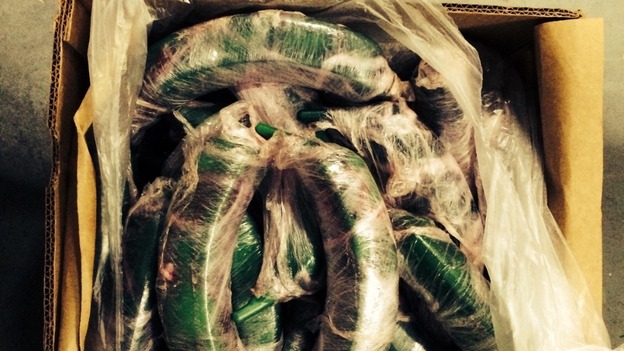 Police officers have found cocaine in Kent with an estimated street value of £25 million hidden in plastic fruit among a shipment of bananas from Colombia.
Officers tracked a lorry carrying the consignment of bananas from when it arrived in Dover, to a unit in Hartlip, Kent.
They also watched as a 48-year-old man unloaded it into a warehouse. The warehouse was kept under surveillance while another team monitored three men, who later met in an internet cafe in Stockwell, London, and are believed to have accessed instructions relating to the shipment, the force said.
The three Colombian men, 36, 39 and 46, were arrested as they left the cafe. Officers in Kent raided the warehouse and found 150kg of the class A drug compressed into plastic bananas and hidden among the real fruit. The man who unloaded the shipment, was also arrested.