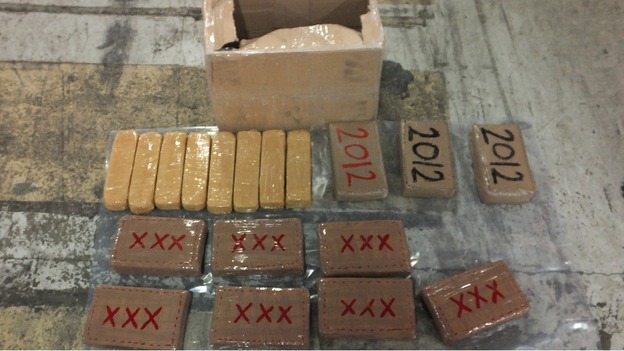 A lorry driver from the Netherlands has been arrested by the Border Force on suspicion of attempting to import drugs with an estimated street value of £1 million through the Channel Tunnel.
The seizure of approximately 12.5 kilos of cocaine, four kilos of heroin, and three and-half kilos of amphetamine was made on Tuesday, 8 July when officers stopped and searched a German-registered lorry and its load of shoes at the tunnel entrance in Coquelles, France.
Johannes Knobel, 64, appeared at Folkestone Magistrates Court on Thursday 10 July, charged with the importation. He pleaded not guilty, and was remanded in custody. He will next appear at Canterbury Crown Court on Monday 28 July.