Safety warning ahead of heatwave
Several areas around England may experience "heatwave" conditions later this week, so PHE is urging people to think how it may impact them.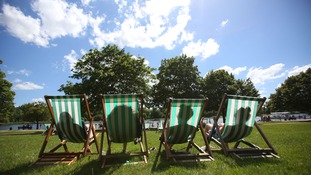 Britain is set to bask in the sunshine in the next few days with health officials issuing guidance on how to stay safe in the sunshine.
Read the full story
National
Charity Age UK has warned older people it is "extremely important" to keep cool as temperatures soar across the country.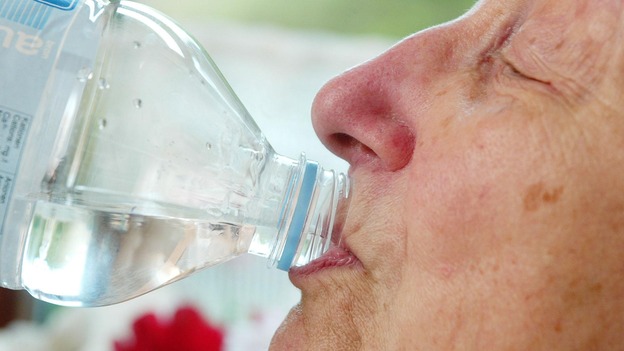 Caroline Abrahams, Age UK's director, said that the elderly should remain indoors during the hottest part of the day, drink plenty of fluids and wear light clothing.
She also urged people to keep an eye on older relatives during the heat wave.
"Anyone with an older family member or neighbour can help by calling in to check to see if they are OK and if they need help in taking reasonable precautions to stay well in the hot weather," Ms Abrahams added.
Advertisement
Fred speaks to Sarah Williams, the senior health information officer at Cancer Research UK, to find out exactly why they've seen such a big rise in the number of cases of skin cancer.
The Met Office has today forecast potential heatwave conditions for parts of the South East and declared a Level 2 Heat-health alert.
This warning is triggered when the Met Office forecasts that there is a 60% or higher chance of temperatures being high enough to have a significant effect on health.
The hot and humid air moving up from the continent will see temperatures rise through to the weekend and the humidity will make it feel close, muggy and uncomfortable for many in the heat.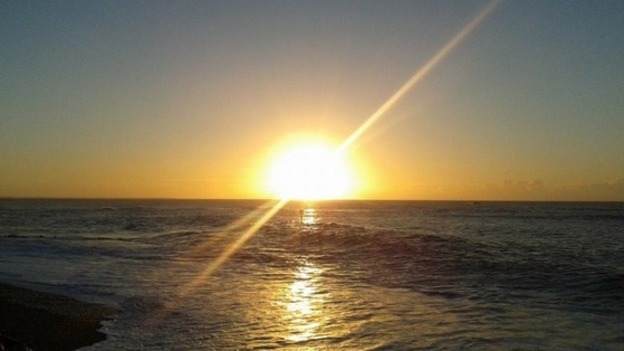 During hot spells vulnerable groups, such as the older people, feel the acute effects of heat more than others and it's long been recognised that death rates rise in the early stages of heatwaves.

The Heatwave Plan also points out that it can get uncomfortably hot indoors too especially at night. Because this heatwave period is expected to start on Thursday evening and go into Friday daytime and through until Saturday daytime PHE is stressing the importance of keeping homes cool.
– Steve Ramsdale, deputy chief meteorologist at the Met Office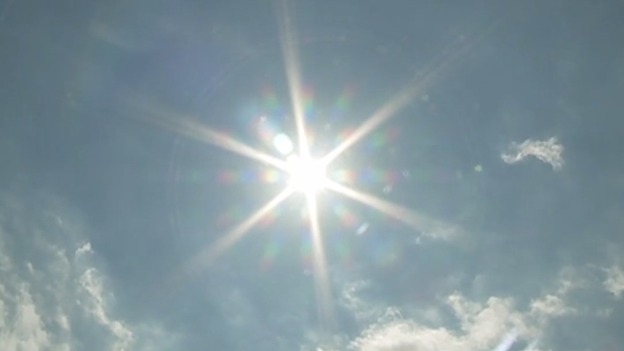 While many people enjoy hot weather, high temperatures can be dangerous, especially for people who may be particularly vulnerable such as older people, young children and those with serious illnesses.

The Heatwave Plan, which we published earlier this year, is an important component of overall emergency planning and sets out a series of clear actions that can be taken by healthcare organisations, local authorities, professionals working with vulnerable people, and individuals to help keep people safe during extreme heat.

To prepare for any type of hot weather this summer, we strongly encourage each locality to consider the actions in this plan and adapt them to their local situation, as a component of wider resilience planning and long-term climate change adaptation arrangements. Everyone can enjoy the sun safely by keeping out of the heat at the hottest time of the day, avoiding sunburn and staying hydrated with plenty of cool drinks. Older people and those with long-term illnesses are particularly vulnerable to the effects of very hot weather, so it's important to look out for them and keep indoor areas as cool as possible.
– Dr Paul Cosford, director for health protection at Public Health England (PHE)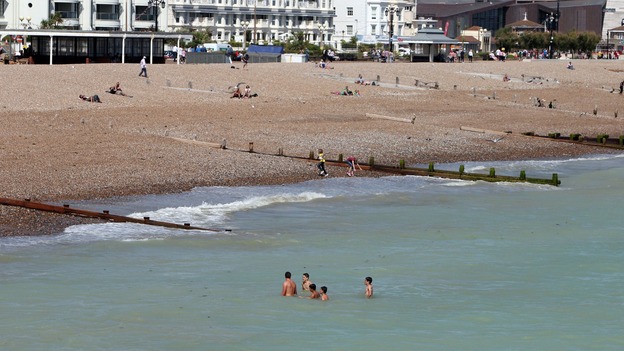 Here's some top advice to keep safe in the sun
try to keep out of the sun between 11am to 3pm
apply sunscreen of at least SPF15 with UVA protection
wear UV sunglasses, preferably wraparound, to reduce UV exposure to the eyeswear
wear light, loose-fitting cotton clothes, a hat and light scarf
drink lots of cool drinks
look out for others especially vulnerable groups such as older people, young children and babies and those with serious illnesses
never leave anyone in a closed, parked vehicle, especially infants, young children or animals
Back to top