Nearly 4000 people gathered at the grounds of Southampton Football Club as they attempt to set a new world record for the largest ukulele ensemble.
They were joined by childrens' presenter, Justin Fletcher MBE, as well as the Chairman of Hampshire County Council.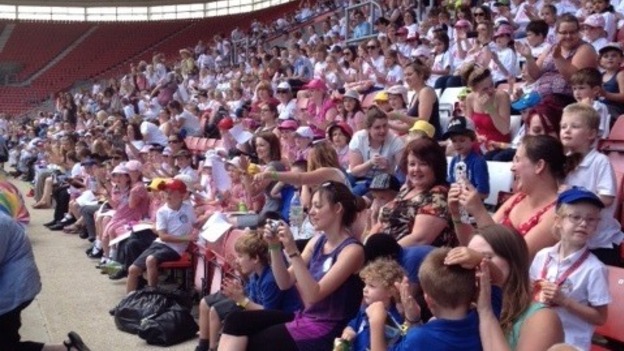 They played 30 minutes of well known songs on their ukuleles.
The current record of 2,134 participants in a ukulele ensemble, which was held at Brick Warehouse in Kanagawa, Japan in 2012