It seems like an innocent, helpful and convincing telephone call: "There is a problem with your computer but we can fix it for you. Just give us a few details."
For many the alarm bells start ringing immediately. But sadly others - less 'computer savvy' - are taken in by the scam and don't realise it until their bank accounts are being drained.
That's what happened to a woman from Lymington, in Hampshire - the victim of one of a growing number of computer frauds aimed at unsuspecting people. Richard Slee reports.
A 33-year-old man is behind bars after subjecting a woman to more than 400 abusive and threatening texts in just two days.
Nathan Hageman, of Ambrook Road, Reading pleaded guilty to the harassment of a woman in her thirties.
He received a four month prison sentence with a requirement to serve at least two months in prison.
The offence took place between 17-18 November, when Hageman harassed his victim with over four hundred abusive and threatening text messages by mobile phone.
Advertisement
Four people have been arrested in the UK as part of an international operation to combat computer hackers.
Another 11 suspects were also arrested in Estonia, France, Romania, Latvia, Italy and Norway in a series of cross-border raids, the National Crime Agency (NCA) said.
The operation targeted suspected users of tools known as Remote Access Trojans (RATs), which allow cyber-criminals to gain control over computers, including being able to turn victims' webcams on and off and access banking or other personal information.
Three men were arrested yesterday in Leeds, aged 33, 30 and 33, while a fourth man was detained in Chatham, in Kent, the NCA said. A search warrant was used on a 19-year-old man, from Liverpool, who was brought in for voluntary questioning.
As the Air Accident Investigation Branch prepares for its centenary, Meridian goes behind the scenes at its Farnborough HQ
Read the full story ›
ITV Meridian has been named as the News Programme of the Year at the EDF Energy London & South of England Media Awards. Programme director Lisa Nichols accepts the award on behalf of the team.
Advertisement
The sky was grey and the heavens opened for much of the day - but that didn't put off the hardy souls taking part in the 2014 London to Brighton Veteran Car Run.
Many of the ancient vehicles on the sixty mile drive didn't have a windscreen - or even a roof! We sent David Johns along to see what makes this kind of motoring so magnificent.
He spoke to car driver Jason White; veteran car owner James Froomberg; celebrity baker Paul Hollywood; Olympian Sir Steve Redgrave; and veteran car owner Simon Robinson.
Virgin Galactic has said its SpaceShipTwo has experienced an "in-flight anomaly" during a powered test flight in the Mojave desert, California.
#SpaceShipTwo has experienced an in-flight anomaly. Additional info and statement forthcoming.
Earlier today Virgin Galactic tweeted: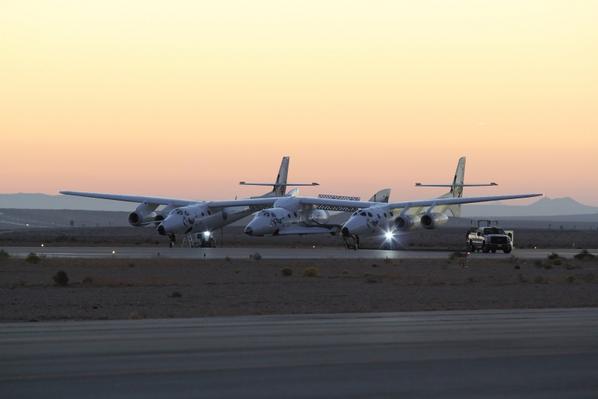 The Slow Mo Guys, who film stunts in slow-motion have now notched up more than 420 million views on Youtube.
Gavin Free and Daniel Gruchy, who grew up in Thame, use a high-speed camera to show everything from exploding water balloons to bullets through watermelons, one hundred times slower than the human eye can see.
The pair have quickly become internet sensations, even appearing on The Tonight Show with Jimmy Fallon in the United States.
David Johns (@davidjohns_itv)
Are your heating bills too high? Do you wonder why there's always a draught blowing round the house? Well perhaps you could pick up some inspiration from a series of "eco buildings" that are open to the public in Brighton and Hove tomorrow and next weekend. This from David Johns.
He speaks to home owner (and architect) Mark Pellant; project organiser Caroline Schofield; and Interior Designer Claire Potter.
Load more updates