It's called Save a Life - a new free phone app which uses GPS technology to locate the nearest automatic external defibrillator. Defibrillators are vital pieces of equipment to treat people who've had a cardiac arrest - when the heart stops beating. The idea has come from South Central Ambulance Service with help from O2. Kerry Swain has been to the launch at Southampton General Hospital.
A woman from Canterbury who's locked into a row with Vodafone over a fee to end her contract says she now has debt collectors hassling her.
Advertisement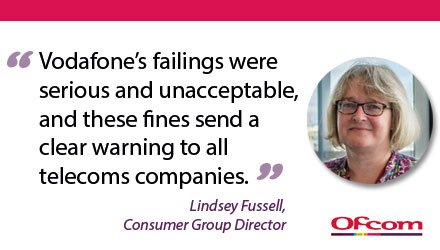 Vodafone has been fined more than four and a half million pounds by the industry regulator for "serious and sustained" breaches of consumer protection rules.
The £4,625,000 penalty follows two investigations by Ofcom into the telecoms giant's services to pay-as-you-go customers and for its handling of complaints.
One investigation found that more than 10,000 customers lost a total of £150,000 over a 17-month period when the company failed to credit their accounts after they paid to 'top-up' their mobile phone with credit.
The Ofcom report is here.
It's the kind of kit that only someone like James Bond would be used to - but we've been given a first look at new car technology which could be rolled out in just a few years. Scientists have been working hard to create vehicles, which can not only drive themselves - but also have the ability to overtake at high speed
Advertisement
It might be how we make cups of tea in the future - but hopefully things will run a bit quicker than they did for Mark Rittman.
Read the full story ›
Later this month our Olympic and Paralympic athletes will take part in a victory parade in Manchester, after the city was chosen to host the event.
Our Olympians arrived back from Rio 44 days ago, but how has life changed since then?
One person who might be able to tell us is a member of the winning women's hockey team: Alex Danson, born and bread in Southampton and now based in Buckinghamshire.
A life-saving invention designed by a firefighter from Fareham is being rolled out to all Royal Navy ships and to fire services around the world. Pete Broomfield was at the fire in Shirley Towers in Southampton in 2010 in which two of his colleagues died. His device prevents firefighters getting tangled in falling cables. Kerry Swain has been to meet him.
No-one has been more pleased about the current blazing sunshine than Naveen Rabelli.
For the 35-year-old engineer, it was the PERFECT weather for the last leg of a remarkable journey - in an even more remarkable vehicle.
John Ryall reports
Load more updates