As the Air Accident Investigation Branch prepares for its centenary, Meridian goes behind the scenes at its Farnborough HQ
Read the full story ›
ITV Meridian has been named as the News Programme of the Year at the EDF Energy London & South of England Media Awards. Programme director Lisa Nichols accepts the award on behalf of the team.
Advertisement
The sky was grey and the heavens opened for much of the day - but that didn't put off the hardy souls taking part in the 2014 London to Brighton Veteran Car Run.
Many of the ancient vehicles on the sixty mile drive didn't have a windscreen - or even a roof! We sent David Johns along to see what makes this kind of motoring so magnificent.
He spoke to car driver Jason White; veteran car owner James Froomberg; celebrity baker Paul Hollywood; Olympian Sir Steve Redgrave; and veteran car owner Simon Robinson.
Virgin Galactic has said its SpaceShipTwo has experienced an "in-flight anomaly" during a powered test flight in the Mojave desert, California.
#SpaceShipTwo has experienced an in-flight anomaly. Additional info and statement forthcoming.
Earlier today Virgin Galactic tweeted: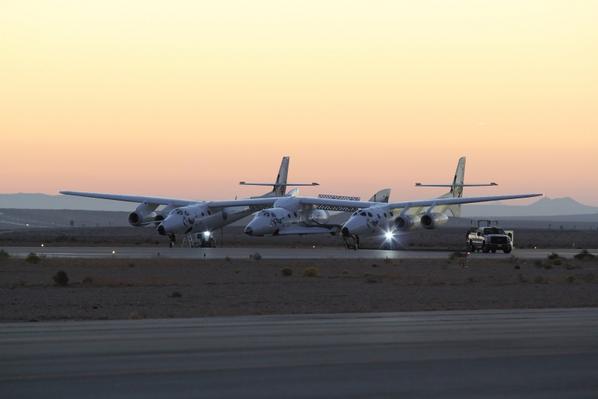 The Slow Mo Guys, who film stunts in slow-motion have now notched up more than 420 million views on Youtube.
Gavin Free and Daniel Gruchy, who grew up in Thame, use a high-speed camera to show everything from exploding water balloons to bullets through watermelons, one hundred times slower than the human eye can see.
The pair have quickly become internet sensations, even appearing on The Tonight Show with Jimmy Fallon in the United States.
Advertisement
David Johns (@davidjohns_itv)
Are your heating bills too high? Do you wonder why there's always a draught blowing round the house? Well perhaps you could pick up some inspiration from a series of "eco buildings" that are open to the public in Brighton and Hove tomorrow and next weekend. This from David Johns.
He speaks to home owner (and architect) Mark Pellant; project organiser Caroline Schofield; and Interior Designer Claire Potter.
A headteacher from Sussex is working with some of the world's leading experts on how best to use technology in the classroom.
Christine Terrey from a primary school in Newhaven was chosen to attend a special workshop in America.
Now she's putting what she learned there into practice back home. Malcolm Shaw reports.
Oxford is to get free wifi on its buses today thanks to a government grant.
The city's two main bus operators, Oxford Bus Company and Stagecoach, will have installed Wi-Fi on virtually all buses within the Oxford Smart Zone by the end of November.
In addition, Super Connected Oxford will also make available a Wireless concession in the streets of the city and Wi-Fi Hotspots in free to enter public buildings like libraries and museums, from next April.
The Programme also offers local small and medium-sized businesses within Oxford and the surrounding area connection vouchers towards the installation costs of superfast broadband.
HMS Duncan celebrated its fourth birthday by downing a target with a Sea Viper missile. This is the first time the Portsmouth based warship's main weapon has been used. The 450kg missile travelled at four times the speed of sound.
Load more updates