Volunteers help in swan census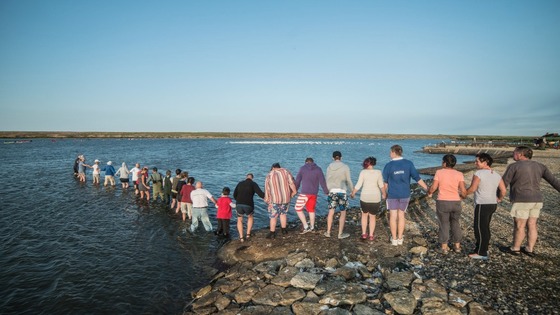 Around 200 volunteers braved the heat today to help count and check the swans at Abbotsbury Swannery in Dorset. The volunteers helped move the swans out of the water onto the shore where a vet could check them over.
Abbotsbury is the world's only managed colony of mute swans. They are checked twice a year.