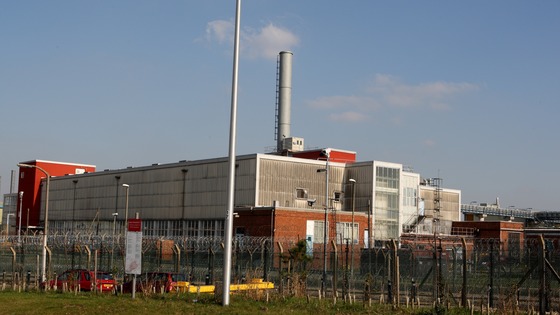 About 300 protesters in Berkshire have been demonstrating against replacing the UK's Trident nuclear weapons system.
A seven-mile "peace scarf", which took eight months to knit, was stretched from the Atomic Weapons Establishments in Aldermaston to Burghfield.
Police closed several roads for about five minutes at 1pm to enable all of the pieces of material to be connected for the whole seven-mile distance.
The sites in Aldermaston and Burghfield provide the warheads for the submarine-launched missile system.