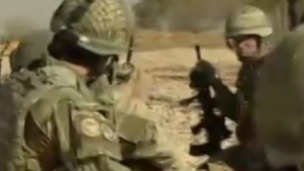 The Army has issued a statement about the review, announced by Defence Secretary Philip Hammond.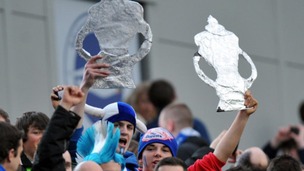 Brighton, Reading and Aldershot have some big matches this weekend in the Fourth Round of the FA Cup.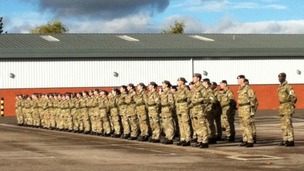 Members of 22 Field Hospital who served in Afghanistan, were presented with their service medals by the Countess of Wessex in Aldershot.
Live updates
Consortium takes over Aldershot
Contracts have been signed by the consortium of Shahid Azeem, Tony Knights and John Leppard to complete the deal to take over Aldershot Town Football Club, it has just been announced.
The club will be playing next season in the Conference Premier Division, beginning with a ten point deduction as a consequence of administration.
Members of the consortium will meet with representatives of the Conference League on Thursday in order that the conference can ratify the clubs membership of the Conference Premier Division by showing that all conditions for membership of the League have been met.
The consortium would like to thank the fans, staff, suppliers, sponsors and everyone else associated with the club for their patience and understanding through what has been a very difficult period since the club went into administration at the beginning of May, and in particular for the enormous generosity of fans who donated to the fund set up to support saving the club.

Today the club has taken a big step forward and can once again begin to look to the future and what will hopefully be a successful season.
– Aldershot Town FC statement
Consortium takes over Aldershot
A consortium of fans is taking Aldershot Town Football Club out of administration. There will be a conditional sale and purchase, with an agreement to be signed this morning. Fans have raised around £60,000 in an effort to help administrators meet a shortfall of funds.
Subject to everything being approved, Aldershot will start life in the Conference with a 10-point deduction.
Advertisement
Aldershot expansion approved
Plans for nearly four thousand new homes on land at Aldershot Military base have been approved by Rushmoor Borough Council.
Building work on the first phase of 230 homes will start next year. The Aldershot Urban Extension, known as Wellesley, will also include two new schools, new link roads, play areas and community facilities.
Some of the town's historic military buildings, including the Cambridge Military Hospital will also become new homes.
Aldershot expansion approved
Plans for almost four thousand new homes and facilities to be built in Aldershot have been approved by councillors.
The proposals passed last night by Rushmoor Borough Council will expand the town for the first time in almost a century. The Aldershot Urban Extension would be north of the town centre, on the former Aldershot Garrison site. The area is also known as Wellesley.
The development of up to 3,850 buildings will be phased in over the next twelve to fifteen years. The project is a joint project between the Ministry of Defence and Grainger plc.
"This is great news for Rushmoor. The development represents a huge investment in our borough, bringing more people to Rushmoor, providing much-needed new homes, new jobs and a welcome boost to the local economy. It is a powerful statement of the ambition of our borough – to be the best place to live and do business in the South-East."
– Councillor Gareth Lyon, Chairman, Rushmoor Borough Council's Development Control Committee
Men attacked at petrol station
Two men are being treated in a specialist hospital after they were assaulted at a petrol station in Aldershot during the early hours of Sunday morning.
Police were called at 1am to the Jet petrol station in Aldershot High Street where they found a 45-year-old man with cuts to his face from someone carrying a knife.
A second victim, a 32-year-old man had suffered injuries to his mouth and teeth.
Both men were taken to Frimley Park Hospital but later transferred to a hospital in London.
We are pursuing several leads including details of three men aged in their late teens. "These three suspects, all described as white males in their late teens, early twenties were seen after the assault heading along Waterloo Road towards Newport Road.
– Detective Sergeant Alan Hastings of Aldershot CID
Three charged over three incidents in Aldershot
Police have charged three men with racially aggravated public order offences following three separate incidents in Aldershot last night.
Charles Dolphin, who's 45 and of Alexandra Road in Farnborough is charged with a racially aggravated public order act offence and has been remanded in custody. He was arrested when it was reported a man was being abusive and making threats towards a man in the street.
66-year-old George Bannister, of Stoke Hills in Farnham, is charged with a racially aggravated offence and has been released on bail. He was arrested after a woman reported to police a man was making racist comments towards her in Union Street, Aldershot.
Daniel Tierney, who's 21, of Longacre in Ash, is charged with a racially and religiously aggravated and a racially aggravated offence. He was arrested at the Funky End bar in Aldershot, where staff reported a man threatening violence towards door staff and making racially abusive comments.
Police are continuing increased patrols across Hampshire and the Isle of Wight to provide extra reassurance to the communities this weekend. They will arrest and prosecute anyone suspected of inciting violence or hatred, either physically,verbally, or online via social media.
Advertisement
18-year-old driver killed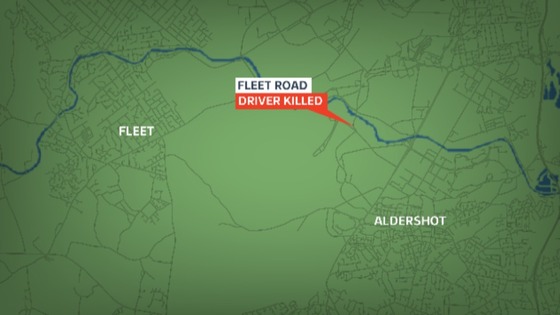 An 18-year-old man has been killed when his car hit a tree in Hampshire.
It happened on the A323 Fleet Road between Fleet and Aldershot in the early hours of this morning. A passenger, a 27-year-old man was seriously injured.
Police said the driver's family had been informed but formal identification was yet to take place.
Funeral for Sussex kickboxer
The funeral of a Sussex kickboxer who died in a motorbike accident in Thailand will take place in Brighton later. Paul Ansell's family had to to raise thousand of pounds - in a matter of days - to bring his body home, because he didn't have the right medical insurance.
Local Elections: South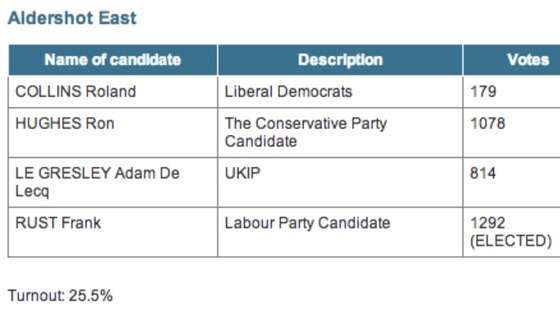 Funeral for Sussex kickboxer
Load more updates
Back to top