Live updates
Dog spent four days down drain
Station Manager Douglas Gruchy and Firefighter Chris Coverley describe the rescue of Lulu. The dog spent four days underground.
Dog spent four days down drain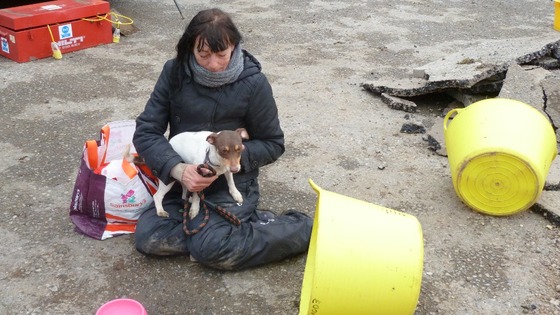 Advertisement
Dog spent four days down drain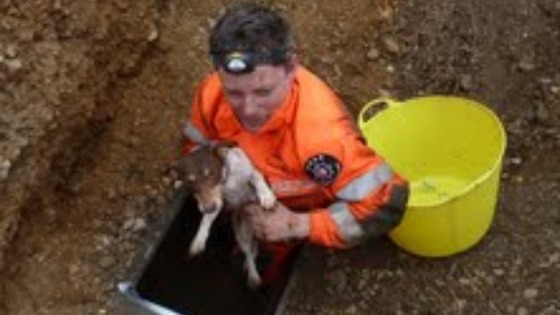 Dog spent four days down drain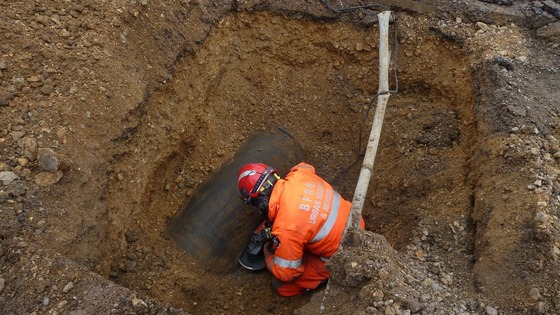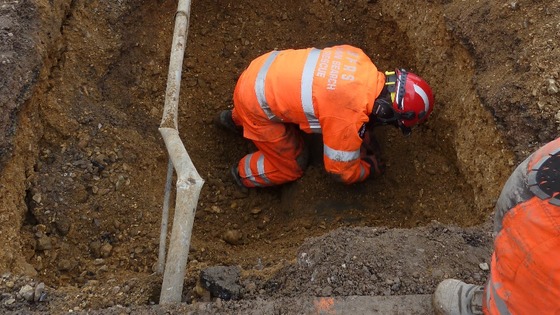 Dog spent four days down drain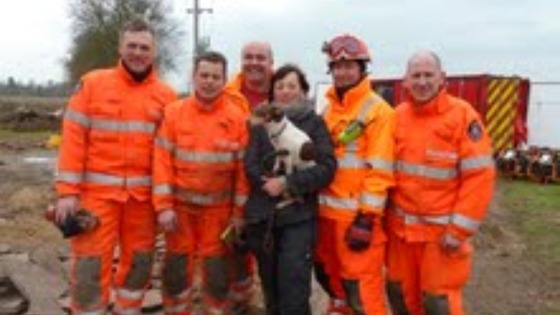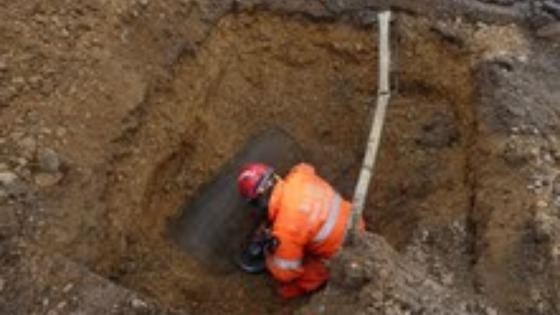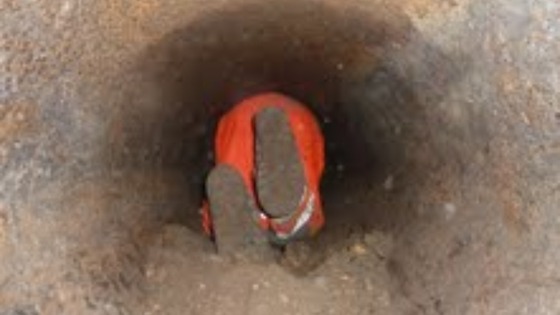 Dog spent four days down drain
A dog has been reunited with its owner in Buckinghamshire after getting stuck in a drain for five days.
Gina Kaiser brought in a JCB to rescue her pet pooch after the terrier became trapped in a drainage pipe. Lulu disappeared down the unused pipe while she was out for a walk in Dorney.
Rubble blocked her exit and she was trapped, surviving on just a trickle of water for nearly a week. Eventually, Gina was so desperate to be reunited with her pet that she hired a JCB to cut Lulu free. Luckily, a fire service rescue team were passing and stepped in to help.
They used cutting equipment, the digger and shovels to dig down 8ft and six hours later Lulu was reunited with her owner.
Advertisement
Rescuers guilty of gull neglect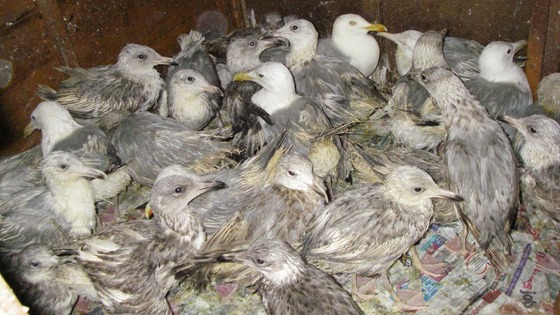 Members of a gull rescue group have been found guilty of neglect and causing suffering to 47 gulls kept in overcrowded conditions and untreated for injuries. Tim McKenzie, 55, of Vicarage Road, Hastings and Jean Tyler, 66, of Pebsham Lane, Bexhill-on-Sea, were banned from keeping birds for 10 years.
Magistrates at Hastings also ordered them to pay costs of £2,000. The RSPCA received complaints about the welfare of the gulls which were being kept by the 'National Gull Rescue and Protection group' in a back garden in Bexhill. Vets concluded that the birds had been suffering for up to 2 months.
RSPCA inspector Tony Pritchard said: "The defendants believed that they were rehabilitating the gulls and that they would all have recovered had they kept them.
"The vet evidence did not support this version of events and many birds were clearly left to suffer."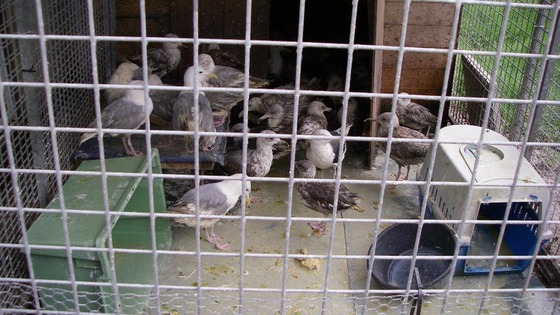 The animal recession victims
The financial crisis is making life difficult for many families but it seems our pets are especially vulnerable. More people are struggling to find the cash to look after them properly, and as a result, animal rescue centres and now bursting at the seams.
The latest victims include almost one-hundred rabbits rescued from a house in Dorset and now they're in need of new homes.
Click below for the full report
Kitten rescued from wall
Hampshire Fire and Rescue Service have rescued a 6-week-old kitten after it became trapped in an "underground wall cavity" in a property in Millbrook in Southampton.
It took specialist officers just under 2 hours to retrieve the kitten.
It's not known how it came to be stuck in the cavity.
Back to top