Shop worker threatened with a hammer
A shop worker has been threatened with a hammer during an armed robbery in Bournemouth.
Police have released these CCTV images following the incident at the Ladbrokes store on Christchurch Road last night. The offender left with cash.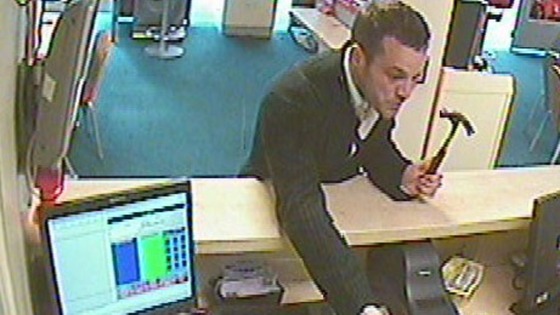 The offender's been described as white, aged in his mid-thirties, about five feet nine inches tall with short black hair. He was wearing a white shirt with a black pin-striped suit jacket and jeans. He was also carrying a computer style bag.
Nobody was injured during the incident.