Woman guilty of arson attack which killed two children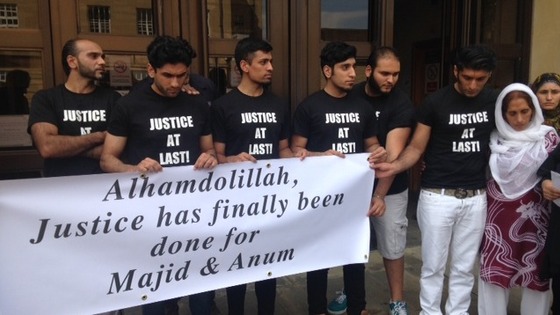 The family of two children killed in an arson attack on their Oxford home have spoken for the first time.
Anum Khan, 8 and her brother Majid, 15, died after petrol was squirted through the letterbox of their family home and set alight.
In a statement released by police today, the family said: "Mr and Mrs Khan would first of all like to thank Allah for this day and the police force involved in the arrest of Fiaz Munshi.
The mother of the children added: "As a mother of these beautiful innocent children I have been waiting for sixteen years for this day and I have not been able to visit my son and daughter, Majid and Anum, since they were innocently taken away from me.
"Once justice has been done I have promised myself I will visit Majid and Anum for the first time. This is a very emotional time for everybody so we please ask kindly for some privacy."
Fiaz Munshi has been jailed for 13 years for the manslaughter of Majid and Anum, who died in a revenge arson attack on their Magdalen Road home in 1997.
Munshi, who is thirty eight, denied a charge of murder but a jury at Oxford Crown Court found her guilty of manslaughter.
Fiaz Munshi travelled with seven others to Amjad Khan's house after he broke off their relationship. Five men were convicted as was Ms Munshi's sister Riaz who was also convicted of manslaughter.
I