A28 Ashford Road both ways blocked due to accident between Bethersden Road and Manor Road.
It's being described as a 'game-changer' for wine production in the South East. A leading French champagne house is making a massive investment in Kent, where it's confident it can produce a world-class sparkling wine bearing its famous name.
Tattinger will create a 70-hectare vineyard at Chilham between Canterbury and Ashford - eventually producing 300,000 bottles a year.
Industry experts say the move, made possible by climate change, could establish Kent and Sussex as one of the world's premier wine producing regions.
Advertisement
A major upgrade of signalling equipment at Ashford International Station will go ahead following news that the European Commission will co-fund half of the £4 million project.
The investment will secure the town's place on the international rail map and create thousands of jobs for local people.
Residents have spoken of their relief that no one was killed when a huge blaze ripped through a block of flats on Oak Tree Road in Ashford.
In the video below, local resident Hermione Best, Labour Cllr Derek Smyth from Kent County Council and Labour Cllr Jill Britcham from Ashford Borough Council, speak to ITV News Meridian.
Work to demolish a block of flats in Ashford, where an explosion sparked a huge fire, has begun.
The blaze badly damaged a row of houses on Oak Tree Road earlier this week.
Investigations are ongoing into the cause of the fire, although Gas distribution company SNG confirmed one of their engineers was working on site at the time.
Today, workmen are removing debris from the top floors of the properties, which housed a number of people in flats.
Families have been moved to temporary accommodation until the council can find them permanent homes.
Grandmother Jacqueline Pearce and her granddaughter Chelsea were in their house in Ashford when a series of explosions ripped through a neighbouring terrace.
Chelsea rang the ambulance and they both helped people as they escaped from the flames yesterday afternoon.
Advertisement
It's been confirmed that a gas engineer was working in Oak Tree Road, where there was a huge explosion yesterday.
There is an ongoing investigation into the cause of the incident, but Gas distribution company SGN has confirmed there was a worker at the location.
Several homes have been badly damaged by the fire, which occurred at a block of flats, and several people have had to leave their homes, with some being treated in hospital.
Authorities are working to determine the cause of the explosion, which sparked a huge blaze at a block of flats in Ashford.
Read the full story ›
David Johns (@davidjohns_itv)
A man's recovering from burns tonight after an explosion at a block of flats in Ashford. It happened just before four o'clock this afternoon on Oak Tree Road.
David Johns reports, speaking to resident Pete Collins, eyewitness Tony Hitchin and Rupert Roberts from Kent Fire & Rescue Service.
A huge fire affecting several homes in Ashford could have been caused by a gas explosion.
Firefighters have been tackling the blaze since earlier this afternoon.
Better shot of the flats hit by explosion this afternoon in Ashford, possibly gas-related. http://t.co/P1d2h5h7ek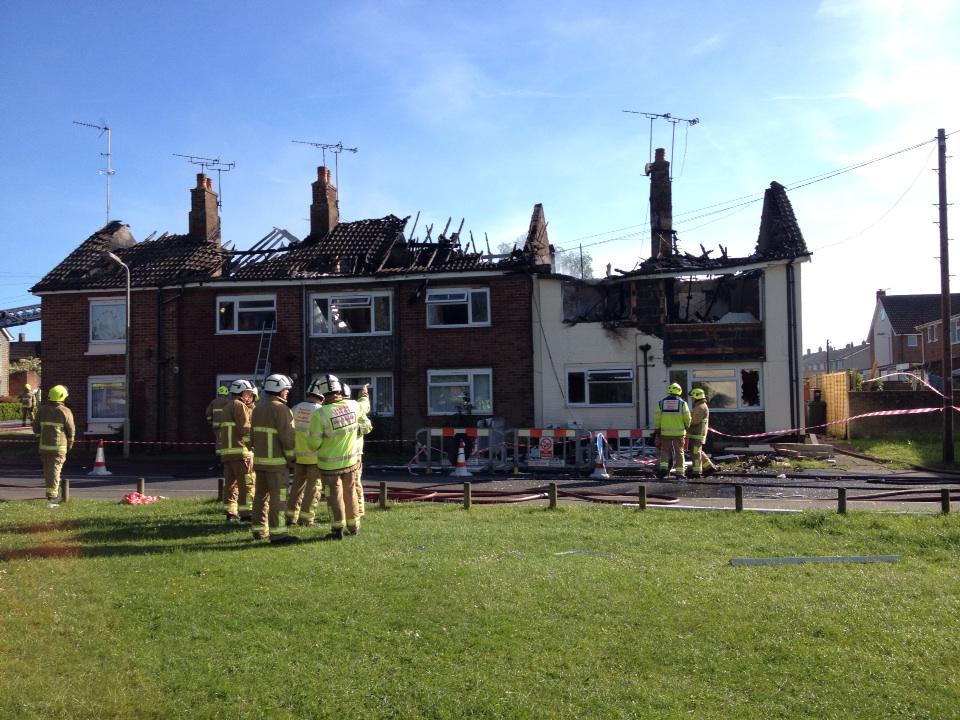 A row of buildings, containing flats, have been affected by the fire.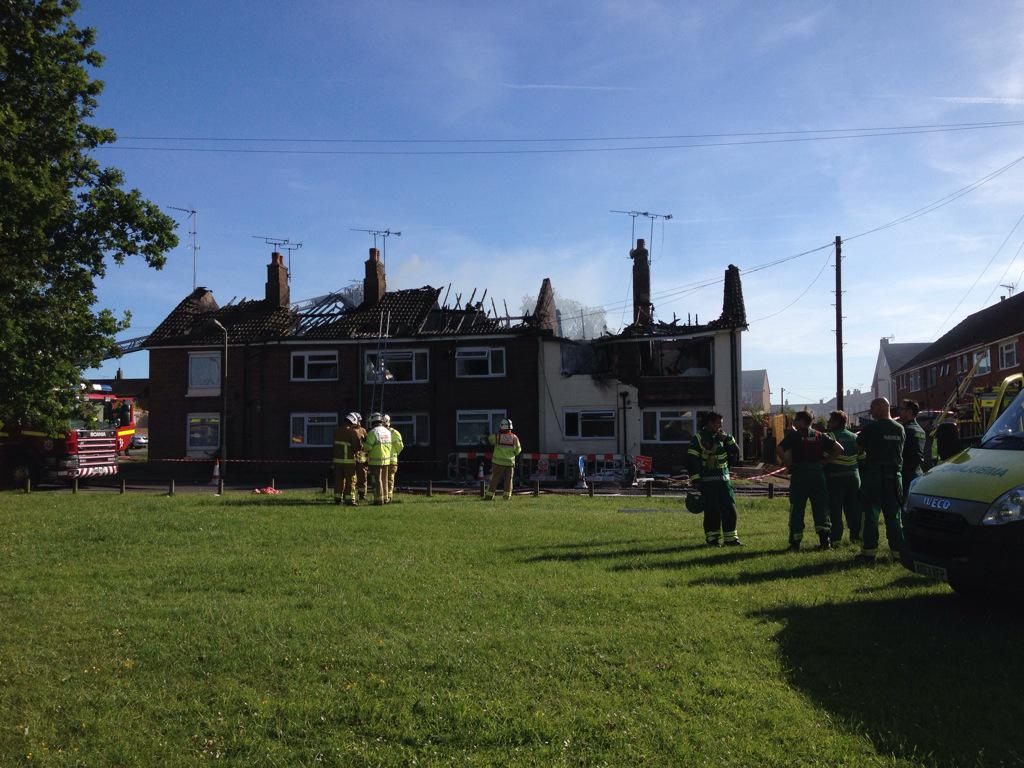 Load more updates