Work to demolish a block of flats in Ashford, where an explosion sparked a huge fire, has begun.
The blaze badly damaged a row of houses on Oak Tree Road earlier this week.
Investigations are ongoing into the cause of the fire, although Gas distribution company SNG confirmed one of their engineers was working on site at the time.
Today, workmen are removing debris from the top floors of the properties, which housed a number of people in flats.
Families have been moved to temporary accommodation until the council can find them permanent homes.
Grandmother Jacqueline Pearce and her granddaughter Chelsea were in their house in Ashford when a series of explosions ripped through a neighbouring terrace.
Chelsea rang the ambulance and they both helped people as they escaped from the flames yesterday afternoon.
Advertisement
It's been confirmed that a gas engineer was working in Oak Tree Road, where there was a huge explosion yesterday.
There is an ongoing investigation into the cause of the incident, but Gas distribution company SGN has confirmed there was a worker at the location.
Several homes have been badly damaged by the fire, which occurred at a block of flats, and several people have had to leave their homes, with some being treated in hospital.
Authorities are working to determine the cause of the explosion, which sparked a huge blaze at a block of flats in Ashford.
Read the full story ›
David Johns (@davidjohns_itv)
A man's recovering from burns tonight after an explosion at a block of flats in Ashford. It happened just before four o'clock this afternoon on Oak Tree Road.
David Johns reports, speaking to resident Pete Collins, eyewitness Tony Hitchin and Rupert Roberts from Kent Fire & Rescue Service.
A huge fire affecting several homes in Ashford could have been caused by a gas explosion.
Firefighters have been tackling the blaze since earlier this afternoon.
Better shot of the flats hit by explosion this afternoon in Ashford, possibly gas-related. http://t.co/P1d2h5h7ek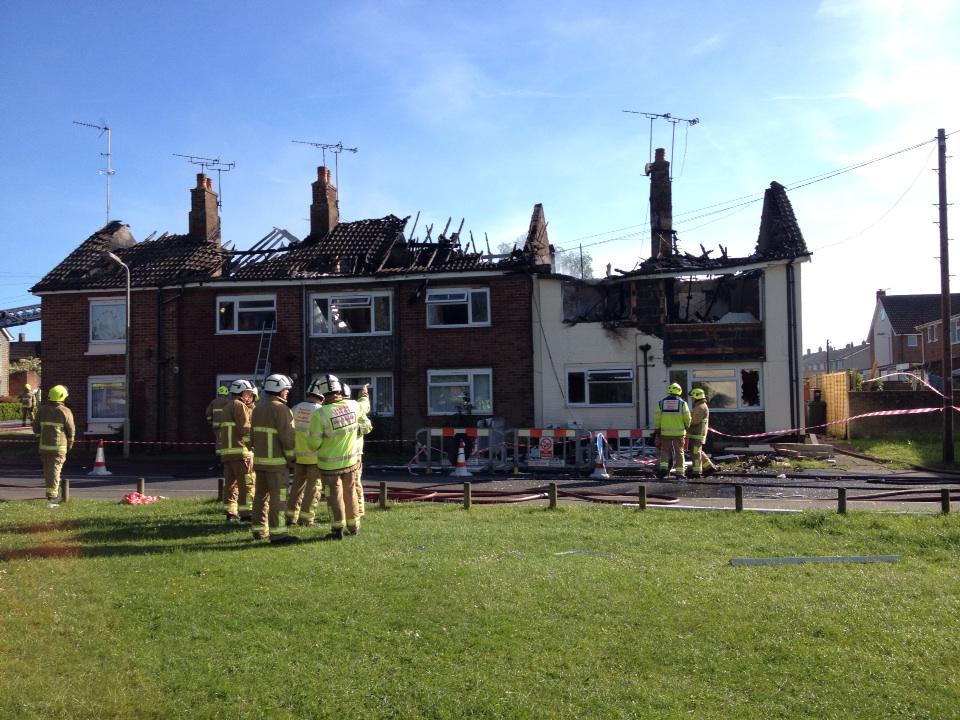 A row of buildings, containing flats, have been affected by the fire.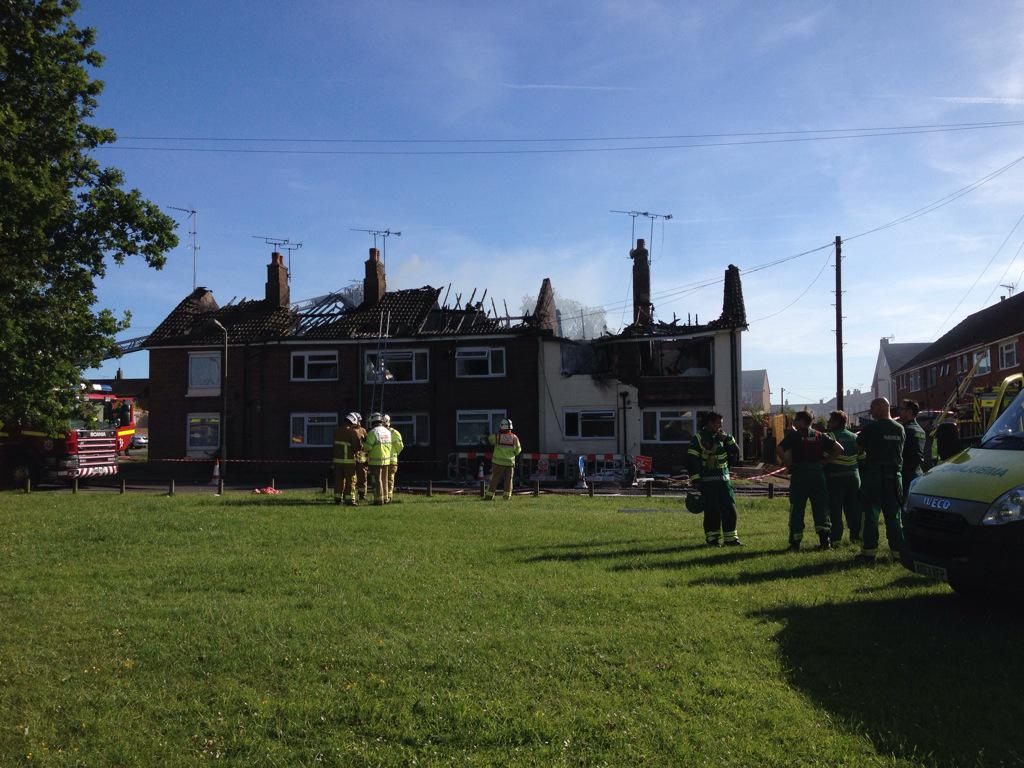 Advertisement
Firefighters are tackling a large fire in Ashford involving several buildings.
One man has been treated at the scene for burns and the effects of breathing in smoke.
A row of buildings containing flats are affected by the blaze. Kent Fire and Rescue say one building is 'well alight' and another has a fire in the roof space.
David Johns (@davidjohns_itv)
It's the first of its kind in the country and it's hoped it will bring a greater sense of justice to victims of crime.
That's the vision unveiled by Kent's Police and Crime Commissioner today for a new centre in Ashford. It brings together all kinds of support groups who help anyone who has suffered crime.
David Johns went to the launch and spoke to Baroness Newlove, Kent PCC Ann Barnes, and Chief Constable of Kent Alan Pughsley.
It cost 16 million pounds to construct seven years ago - and it has a few fans and many enemies: pedestrians AND motorists. And now Ashford town centre's 'shared space' scheme is cracking up. Expensive repair work started today. But it will mean the destruction of a 100 thousand pound artwork. Andrea Thomas reports. She spoke to local traders and Ashford Borough Councillor Bernard Heyes.
Police have charged a man in connection with two assaults in Ashford.
The first incident is reported to have taken place in Southenay Lane, Sellindge, at about 11.45am on Monday 11th May 2015.
The second is reported to have occurred in Brook Street, Woodchurch, shortly after 10.30am on Wednesday 13th May 2015.
On both occasions the victims reported being assaulted by a man with a knife, who ran away empty-handed.
Police are also linking the offences with a third incident in Beckley, East Sussex, at about 11.10am on Wednesday 13th May 2015. Again the victim reported being assaulted by a man with a knife, who ran away empty-handed.
James Knight, 28, of The Street, Wittersham, has been charged with three counts of assault with intent to commit robbery, and three counts of possessing a knife in a public place. He appeared at Medway Magistrates' Court on Friday 15th May 2015.
Load more updates