A huge fire affecting several homes in Ashford could have been caused by a gas explosion.
Firefighters have been tackling the blaze since earlier this afternoon.
Better shot of the flats hit by explosion this afternoon in Ashford, possibly gas-related. http://t.co/P1d2h5h7ek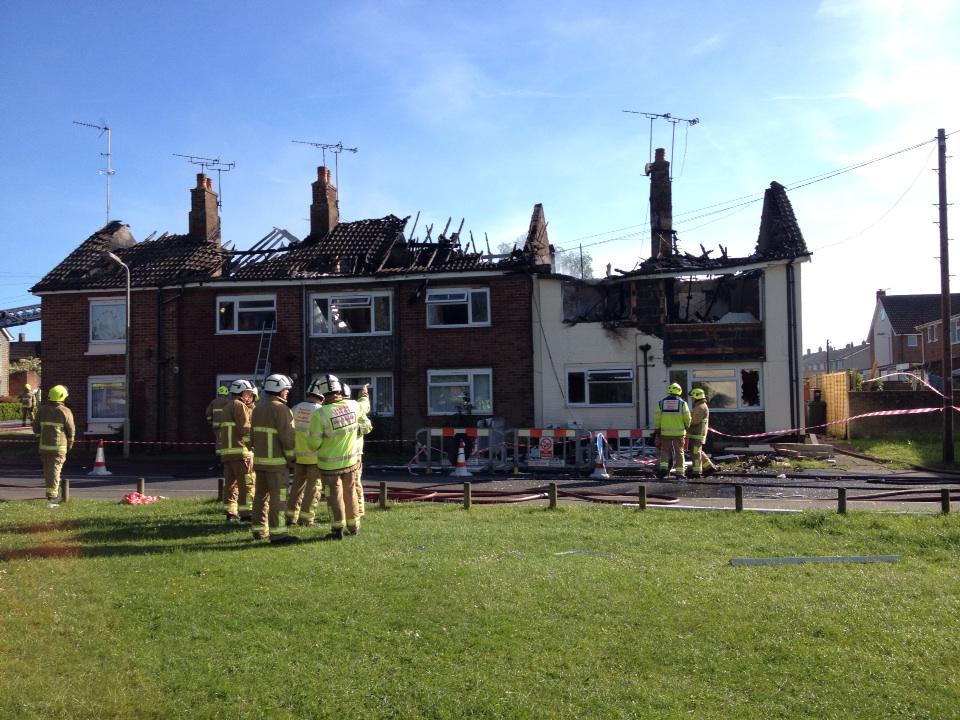 A row of buildings, containing flats, have been affected by the fire.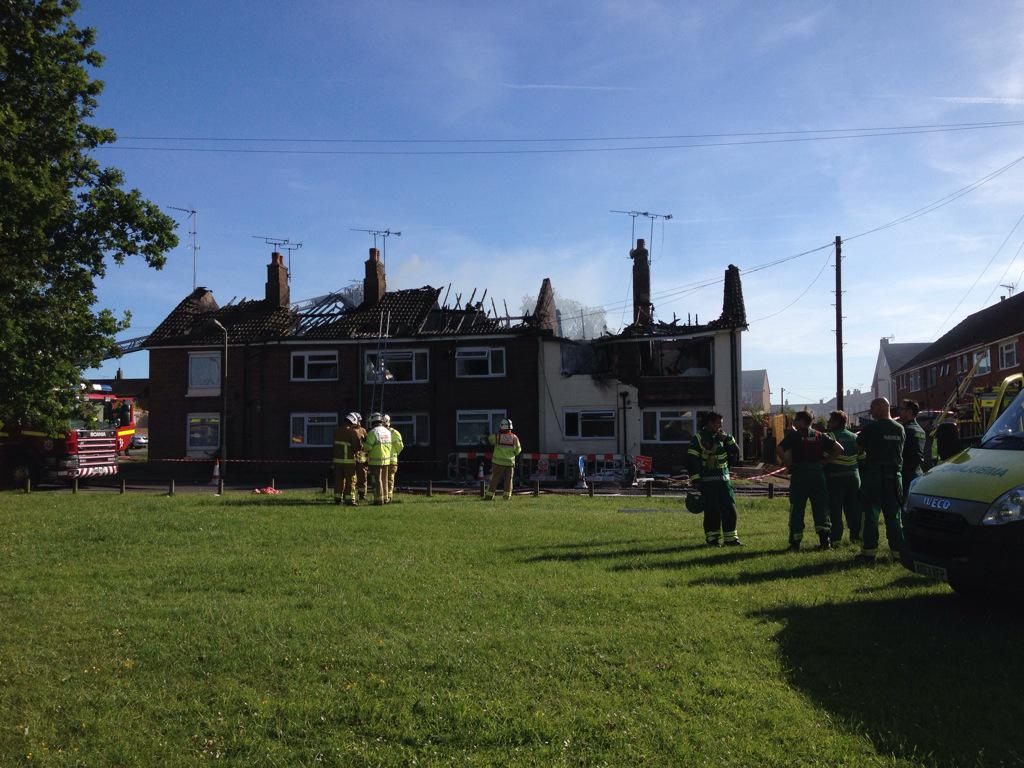 Firefighters are tackling a large fire in Ashford involving several buildings.
One man has been treated at the scene for burns and the effects of breathing in smoke.
A row of buildings containing flats are affected by the blaze. Kent Fire and Rescue say one building is 'well alight' and another has a fire in the roof space.
Advertisement
David Johns (@davidjohns_itv)
It's the first of its kind in the country and it's hoped it will bring a greater sense of justice to victims of crime.
That's the vision unveiled by Kent's Police and Crime Commissioner today for a new centre in Ashford. It brings together all kinds of support groups who help anyone who has suffered crime.
David Johns went to the launch and spoke to Baroness Newlove, Kent PCC Ann Barnes, and Chief Constable of Kent Alan Pughsley.
It cost 16 million pounds to construct seven years ago - and it has a few fans and many enemies: pedestrians AND motorists. And now Ashford town centre's 'shared space' scheme is cracking up. Expensive repair work started today. But it will mean the destruction of a 100 thousand pound artwork. Andrea Thomas reports. She spoke to local traders and Ashford Borough Councillor Bernard Heyes.
Police have charged a man in connection with two assaults in Ashford.
The first incident is reported to have taken place in Southenay Lane, Sellindge, at about 11.45am on Monday 11th May 2015.
The second is reported to have occurred in Brook Street, Woodchurch, shortly after 10.30am on Wednesday 13th May 2015.
On both occasions the victims reported being assaulted by a man with a knife, who ran away empty-handed.
Police are also linking the offences with a third incident in Beckley, East Sussex, at about 11.10am on Wednesday 13th May 2015. Again the victim reported being assaulted by a man with a knife, who ran away empty-handed.
James Knight, 28, of The Street, Wittersham, has been charged with three counts of assault with intent to commit robbery, and three counts of possessing a knife in a public place. He appeared at Medway Magistrates' Court on Friday 15th May 2015.
Five men who sold drugs in Kent under the pretence of running a cooking oil sales business have been convicted.
The group brought cocaine, skunk cannabis and cannabis resin into the country through ports in Kent and would meet up with customers in carparks Ashford.
They were caught following a surveillance operation by the National Crime Agency and Metropolitan Police's joint Organised Crime Partnership (OCP).
Five men have been jailed after pleading guilty to conspiracy to supply charges. A sixth man will be sentenced on May 29.
Advertisement
Ashford's on the up. That was the message coming out of the town loud and clear today, as a new look bandstand was unveiled. It's being used as a sheltered venue to showcase the thriving local music scene. The farmers' market has been drawing the crowds as well. Andrea Thomas reports. She spoke to events co-ordinator Dan Fairhurst, photographer Lewis Brockway and Rachel Heather, who's the farmers' market manager.
A pony who was found abandoned in a field in Kent, surrounded by dead horses, is looking for a new home.
Read the full story ›
A multimillion pound investment in trains in east Kent gets the go-ahead today.
Network Rail are to upgrade the line between Ashford and Thanet to improve journey times for High Speed trains.
A new station's already been earmarked for Manston Parkway near Ramsgate.
"This upgrade to our high-speed service is of enormous importance to Thanet, opening up a whole new range of economic opportunities for our area. Before my election, local residents told me that they felt left at the end of the line. We have fought tirelessly to change this and worked hard to secure Government funding for Thanet. I am absolutely thrilled that with this, journey times are now being reduced which will open the doors to more investment and more visitors. This is a huge win for Thanet."
– Laura Sandys, MP for Thanet South
Two dogs that were allegedly stolen, are due to be reunited with their owners after a warrant was carried out at a property in Ashford.
Officers executed a search warrant under the Theft Act at a smallholding and grounds in Egerton Road, Charing Heath, Ashford on Wednesday 11 March.
The dogs were found in a kennel at the property and checks revealed they had been stolen.
Springer Spaniel 'Millie' and Cocker Spaniel 'Sampson''Millie', a 2 ½ year-old Springer Spaniel was allegedly stolen from a garden in Stowting Common on 4 January and 'Sampson', a 6-year-old Cocker Spaniel was allegedly stolen from a garden in Bilsington on 22 January.
49-year-old Douglas Steven Dunn of Egerton Road, Charing Heath, Ashford was arrested and subsequently charged with two counts of Handling Stolen Goods.
He was released on bail to answer before Folkestone Magistrates on 13 April.
Load more updates