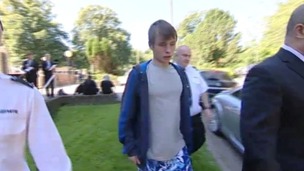 The owner of two dogs has pleaded guilty after they attacked 10 people in Hastings.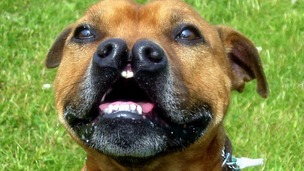 A 21-year-old man, charged following a dog attack which left ten people needing hospital treatment, will appear in court today.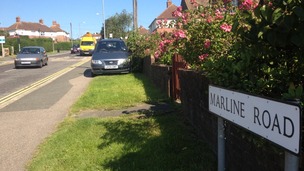 Two men have been arrested following a dog attack that left eight people needing hospital treatment.
Live updates
Police are appealing for witness after a man was attacked on the cycle track south of Cambridge Road in Gosport. The 23-year-old was knocked from his cycle and assaulted by two unknown men sometimes between 12 and 12.40pm on Thursday, May 8.
He was then punched and hit with a metal pole causing him injuries consistent with grievous bodily harm
We think this was a targeted attack and not random. This is a very rare occurrence in our area. I am appealing for witnesses who may have seen what happened. It's likely there would have been other people around at the time of day it happened. I would ask anyone with any information about the incidents gives me a call at Fareham CID on 101 or call Crimestoppers anonymoously on 0800 555 111."
– Detective Constable Debbie Barron
Dog owners urged to take more responsibility
by David Johns (@davidjohns_itv)
Victims of dog attacks in the south-east have welcomed a legal crackdown that could mean irresponsible dog-owners are jailed for up to 14 years. David Johns reports, speaking to dog attack victim Thomas Powell, James White from Guide Dogs, and dog trainer Michael Bingham.
Advertisement
Warning over cow attacks on ramblers
Ramblers are being warned of the dangers of walking in fields full of cows.
East Sussex County Council is warning people that the normally docile animals can become aggressive towards walkers, especially when calves are present.
Last year there were a number of incidents nationally where walkers were seriously injured, and even killed by cattle while walking through fields.
The National Farmers' Union and The Ramblers say cows can feel threatened by dogs and are, therefore, more likely to attack.
"Thankfully, serious incidents involving walkers and cattle are rare, but we would recommend that people take every precaution when enjoying the East Sussex countryside," said Cllr Carl Maynard.
Dorset woman attacked by dog
A woman from Dorset has been taken to hospital after she was severely bitten by a dog.
The victim was walking her dog at St Catherine's Hill in Christchurch and saw a man walking a large dog ahead of them.
As they passed the dog jumped up and bit the woman on the arm.
The 67-year-old woman from Bournemouth sustained a severe arm injury that required hospital treatment.
This unprovoked attack left the victim very distressed and requiring medical attention. I'm appealing for the owner of the offending dog, so we can ascertain exactly what happened. He is described as white, approximately five feet six inches tall, of big build and in his fifties. He is balding but with grey hair, clean shaven and was wearing a dark blue jacket. His dog has been described as a large, stocky, full grown dog with the face of an English Bull Terrier but with a larger body."
– Police Sergeant Chris Vaughan, of Christchurch police
Two men jailed for 'unprovoked' attack
Two men have been jailed for a total of nineteen years following the death of a man in Canterbury in what police say was an unprovoked attack. David Wilkes was found unconscious in Dane John Gardens last July.
Lloyd Thorne, 22, and Peter Clement, 51, both of no fixed abode, appeared at Canterbury Crown Court.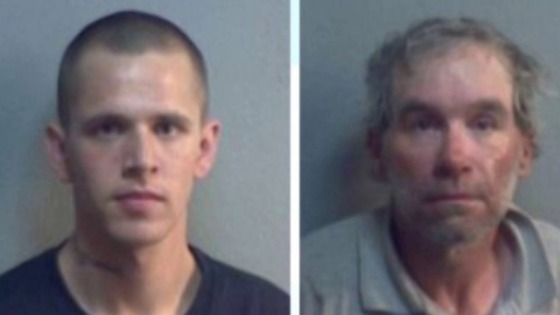 The court had heard how David Wilkes, 35, had been with friends in Dane John Gardens, Canterbury, on 23 July when he was assaulted.
At around 7pm, police were called to the scene where Mr Wilkes lay unconscious and bleeding.
He was taken to hospital but never regained consciousness and died on 29 July 2013.
Vulnerable Hastings girl pushed into road
A 15-year-old girl from Hastings with mild learning difficulties was pushed in front of a car in Hastings.
The victim was walking in Rye Road near Hastings Academy at 3.05pm on Friday 28th February when she was shoved into the road by a girl.
A car had to swerve to avoid hitting the 15-year-old as a nearby group of 15 girls cheered.
Glue was also thrown in her hair as she walked away.
This must have been a terrifying incident for the victim. What began as nasty verbal abuse became a violent assault that on another day could have seen her being knocked down and seriously hurt. I need to speak to anyone who saw any part of the incident or the group of girls before or after the attack. I particularly need to trace the driver of the car who swerved to avoid the victim. He may not have realised that the victim was being attacked at the time."
– PC Jodie Walter
Advertisement
Teenager threatened in unprovoked attack
British Transport Police are appealing for information after a 15-year-old boy was threatened and grabbed in an unprovoked attack. Officers have released CCTV images of a man they want to speak to in connection with the incident, which took place on 29th December on a train at Lewes station.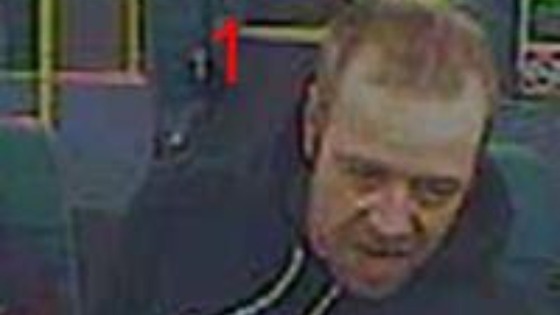 PC Vicky Payne, the investigating officer, said: "The victim, a 15-year-old from Lewes, was onboard a train around 10pm when, completely unprovoked, a man shouted at the boy. He then grabbed the victim by his throat, leaving red marks to his face.
"Another man was seen to cover the CCTV cameras onboard the train whilst the incident took place."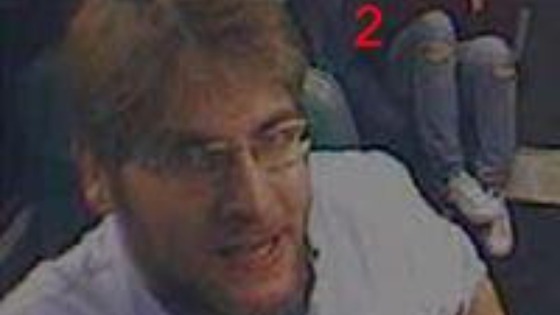 Now, CCTV images of two men, who police are keen to speak to, have been released.
Man questioned after attack on 12-year-old girl
A 12-year-old girl has been attacked in Hastings. Police released an e-fit after the incident.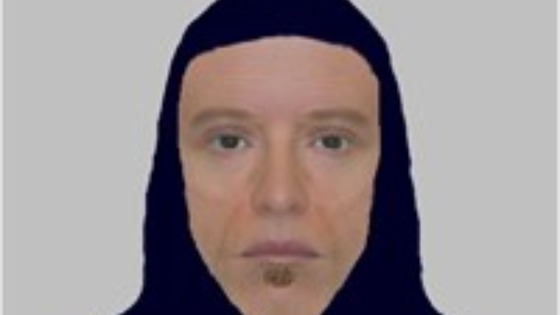 The twelve-year-old was knocked to the ground with a bat on a footpath just off the Ridge as she walked home from school earlier this week. Police believe a group of four teenagers may have seen the attacker running past the Robert de Mortain pub.
Detective Inspector Rob Morland said: "We're still keen to speak to anyone who was in the area. One potential witness is a white man, in his fifties or sixties who was smart and in a light coloured striped suit and smart shoes who was walking along that same path shortly before the attack.
A group of four teenage boys who used the footpath to get to The Ridge may also have seen the man running past them at the Robert de Mortain pub. The victim is understandably very shaken by what happened. We need to find her attacker."
A 24-year-old man is being questioned.
This is the man police would like to speak to about an attack on a 12-year-old girl on her way home from school in Hastings.
The schoolgirl was attacked by a man who knocked her to the ground with a bat between 3.30pm and 4.15pm on Monday on a footpath just off The Ridge.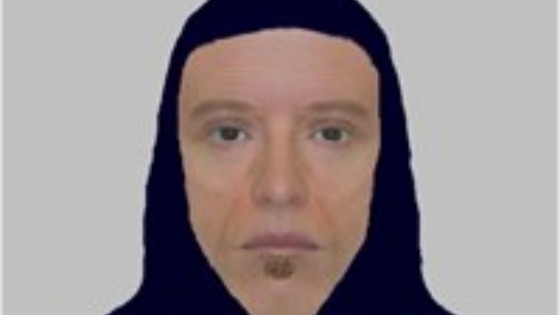 She was opposite the BP garage at The Ridge when she was struck but screamed when her attacker grabbed her and he ran off. The 12-year-old suffered a minor head injury but was badly shaken.
Detective Inspector Rob Morland said: "We're still keen to speak to anyone who was in the area.
One potential witness is a white man, in his fifties or sixties who was smart and in a light coloured striped suit who was walking the same path shortly before the attack. A group of four teenage boys who used the footpath may also have seen the man running past them at the Robert de Mortain pub."
A man had his jaw broken during a violent attack in Kent.
Load more updates
Back to top