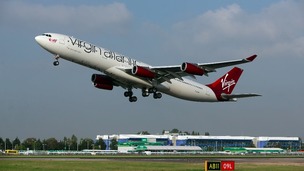 The two airlines plan for their new partnership to take off on March 30th 2014, combining slots at Heathrow.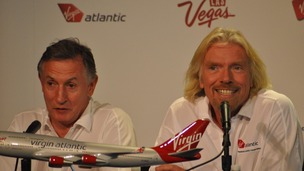 Virgin Atlantic has had a tough year, with rising fuel costs and increased competition from rivals. It recently reported losses of £80m.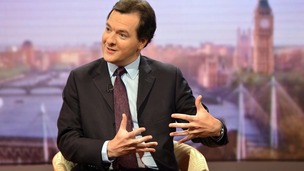 It's the political row that won't go away because Heathrow & Gatwick have limited capacity, but voters don't want a new airport near them.
Live updates
Volcanic ash threat to flights
by Mike Pearse, Transport Correspondent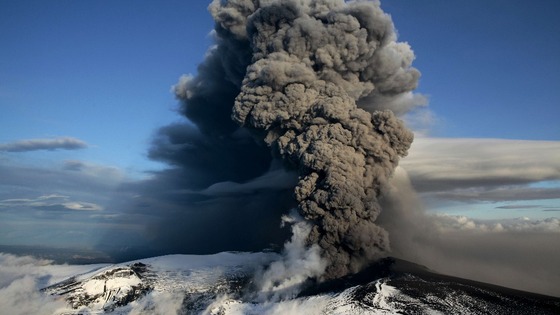 Experts say it is just "a matter of time" before another volcano in Iceland erupts with the potential to cause major disruption to flights like in 2010. Then most services in Europe were grounded for a total of eight days causing misery to millions of people.
The problem is that when a volcano explodes it can send millions of ash particles into the air causing a cloud. If a plane flies into it engines can be badly affected and even stop.
So now Easyjet and Airbus are developing a system called AVOID that would better detect ash in the sky. Planes would be fitted with sensors that detect it and they would be directed around the ash by air controllers.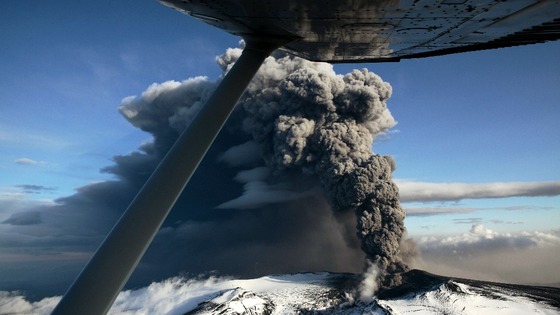 Airlines say it is a much better alternative to the current system which is to ground flights over a wide area. The sensors feed back information from the system which is added to data from satellites.
The aim is to keep more planes flying and reduce the type of disruption in 2010.
Volcanic ash threat to flights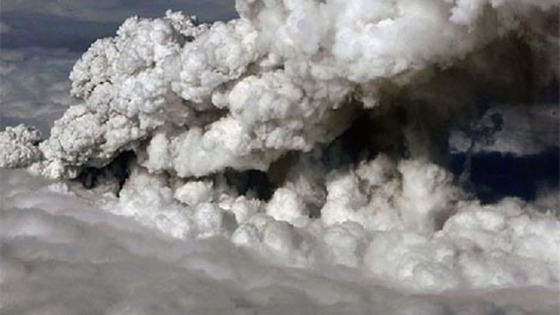 Since then easyJet have been leading the industry research into the problem. They say by developing a system that identifies where the ash is in the sky will enable planes to keep flying without the need to close larger areas of our skis to planes.
Instead airspace closures could be targeted to where the clouds of ash are rather than the current system of closures over a wider area. Meanwhile experts at Oxford University are researching the effect of the ash and why volcanos are erupting more frequently than ever before.
Global warming is thought to be part of the reason. Ash brought back from Iceland at the weekend will be analysed as part of the research.
Advertisement
Virgin opts for Vivienne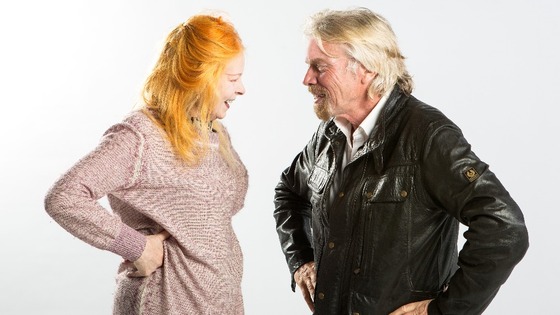 For the new uniforms, Vivienne Westwood wanted to create a futuristic look which references her enduring interest in 40's French couture. The collaboration between the two leading British brands is a long-term partnership which will see a total re-design of the uniform across all areas.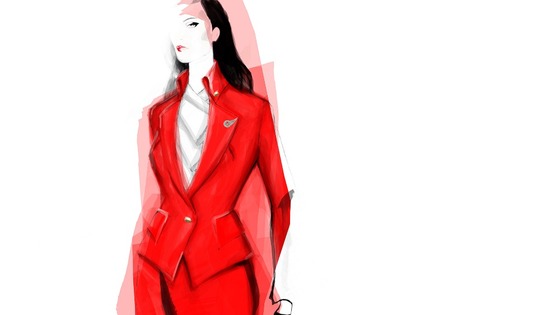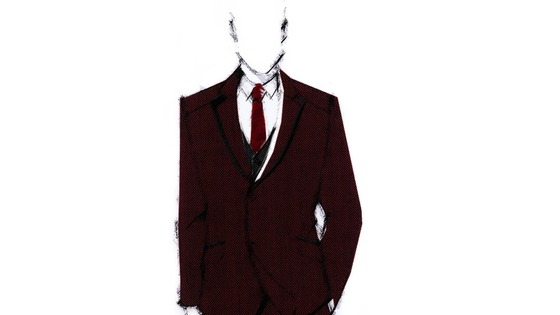 Over 7,500 staff will receive new uniforms and employees based at Virgin Atlantic's West Sussex headquarters have been involved in the design process.
Passengers will get a sneak peek of the new uniforms from July 2013 when cabin crew and ground staff trial the uniform at the airports and on board. Crew will provide feedback on the design, practicality and wearability so tweaks can be made ahead of the full launch in 2014.
Pilot clocks up 7,000 hours
EasyJet start Moscow service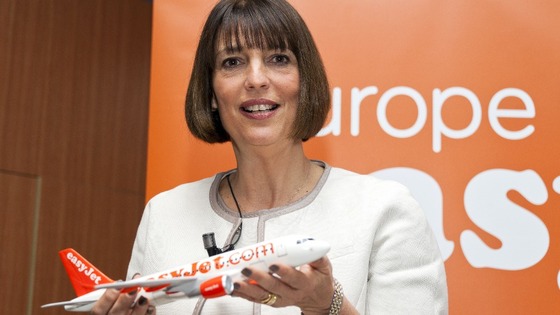 The new London Gatwick to Moscow service is easyJet's 100th route from the airport in West Sussex. The expansion into Russia is possible after the airline successfully bid for routes that came available when BMI was bought by BA's parent company.
Under a bilateral agreement between the UK and Russia only two airlines from each country between the two capitals. easyJet beat Virgin Atlantic Airways in getting permission to fly the route.
This is the first time Moscow has been served from London Gatwick airport with the airline expecting to fly more than a quarter of a million passengers between London Gatwick and Moscow annually.
Travellers warned of US delay
Immigration queues are set to get worse into the USA. There is concern if planes are delayed in the US it will have a knock on effect in the UK as well. The Federal Aviation Administration has been told it must make billions of pounds of cuts as part of a Government spending review.
The FAA has told its 47,000 staff it has no choice but to consider compulsory unpaid leave, eliminating night shifts, reducing preventative maintenance and closing over 100 air traffic control towers. Department of Transportation Secretary Ray LaHood warned these changes, due in April.
US airlines and airports are preparing themselves for lengthy flight delays and cancellations and longer than ever security check point and customs lines. The are considering various contingency plans, include getting concessions for airports to stay open longer for stranded passengers.
Advertisement
Four-runway airport for Kent?
VIDEO: One of the biggest issues facing the South East - airport expansion - took an unexpected turn today with the unveiling of plans for a £39 billion Multi-billion pound plan for Kent airporthub airport in the English Channel.
Four-runway airport for Kent?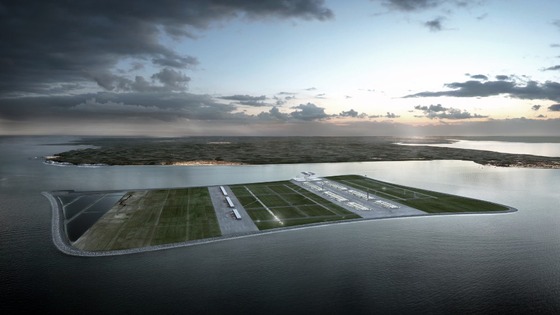 Plans for a new hub airport on the Goodwin Sands off the Kent coast have been announced. The £39bn proposal would see four runways 3km offshore and is being touted as an ideal location given that it would not require the displacement of residents or demolition of existing buildings.
The proposals have been put forward by London-based maritime engineers, Beckett Rankine. The firm's director, Tim Beckett says that if the plans go ahead, "Goodwin will have the least adverse social and environmental impact of any option. It is certainly the most sustainable solution available."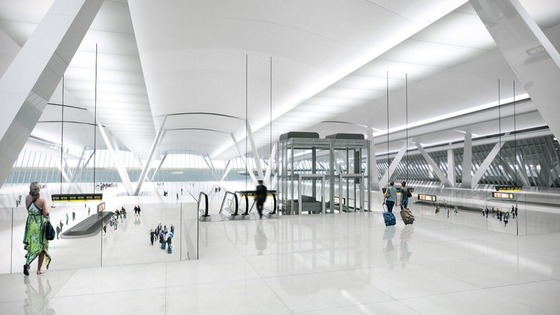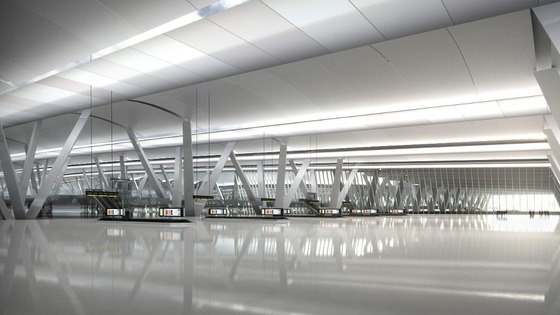 New airports decision timetable
The man charged by the Government to choose the best site for the runway or runways, today announced that at this stage all options are on the table, and nothing's ruled in - or out.
While we still do not know where the new airport for the south east will be built, now _we know the timetable for the announcement.
For parts of Kent, Essex, and Sussex, such words cause no end of worry, or property blight.
Sir Howard Davies' task is to produce an interim report by the end of next year, then a full report in the summer of 2015 - after the next general election.John Ryall has been looking at what could happen - and when.
The 'Flying Princess'
A plane known as the 'Flying Princess' made her maiden voyage sixty years ago is being remembered by those who flew her.
The aircraft was able to land on water. She was designed and built in the South, and should have given Britain's aviation industry a lead over the rest of the world, however the concept never really took off. Richard Jones reports.
Load more updates
Back to top