Salisbury hospital team wins award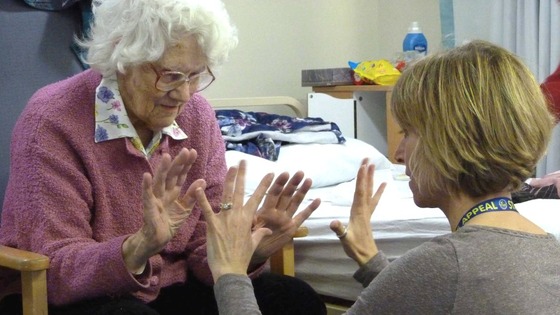 Salisbury District Hospital has won an award for its creative work with older hospital patients.
The hospital was commended at the Arts and Health South West Awards for its 'Young at Heart' project for providing stimulating activities for elderly patients.
Peter Ursem, Head of Artcare said: "These awards were created to celebrate inspirational arts and creative projects that improve the health and wellbeing of people within their wider community.
"Young at Heart enables patients to take part in story telling, singing and craft, which can keep their minds active,lift their mood and provide an enjoyable distraction from hospital life."