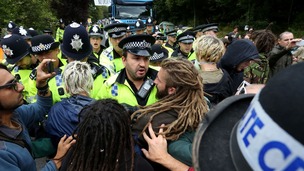 Greenpeace has launched a legal challenge to stop any further fracking in England.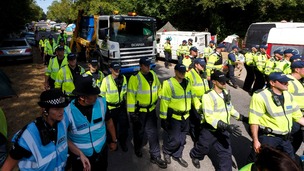 Police said they are winding up their operation overseeing anti-fracking protests in Balcombe as the cost is expected to hit £4 million.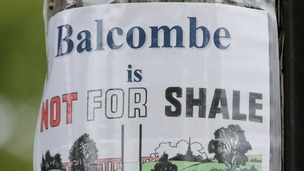 George Osborne has unveiled tax breaks for controversial fracking in a bid to create the "most generous" regime for shale gas in the world.
Live updates
Balcombe drilling complete
Cuadrilla have announced that the Balcombe exploration drilling operations have now been completed. They've started removing their drilling equipment from the site and expect to be out by September 28th.
Protest van blocks Balcombe road
A busy main road in Balcombe had to be closed today as a van, protesting against fracking outside Cuadrilla, blocked the road.
The van was parked diagonally across the B2036 London Road at 11am today, blocking both carriageways.
A woman then locked herself to the top of the van.
Superintendent Lawrence Hobbs said, "This is once again causing significant disruption to the local community at a time when there are increased vehicle movements as the site is being prepared for closure."
Exploratory oil drillers are beginning to pull out of the site at Balcombe.
Police have warned that there is likely to be on-going disruption this week as up to 20 vehicle movements a day, necessary to clear the site, have to be escorted in and out by the police to reduce the risk of them being delayed even further by protesters.
Advertisement
Women's anti-fracking protest
An airbase control tower in Berkshire - that was used in the Cold War - could become a museum. The tower on the edge of Greenham Common hasn't been used since the base closed in 1993.
Greenham Parish Council has submitted a bid to West Berkshire Council to take it over as a community asset.
Women's anti-fracking protest
Women from across the country are gathering in Brighton to show their opposition to the controversial process of fracking.
There have been weeks of protests at Balcombe in West Sussex in response to exploratory drilling. Today a group of women will meet outside the Labour Party Women's Conference to call on the leaders of the party to reject fracking.
Protests over fracking spread
It could be the solution to our energy problems - and it has government support, but protests against Fracking are growing. At Balcombe, in Sussex, police clashed with protesters as Cuadrilla began test drilling for gas - although fracking has NOT yet taken place at the site.
The process of splitting rocks to release gas is already widespread in the USA. And, as Jonathan Marland reports, it's causing controversy there too.
Council action over Balcombe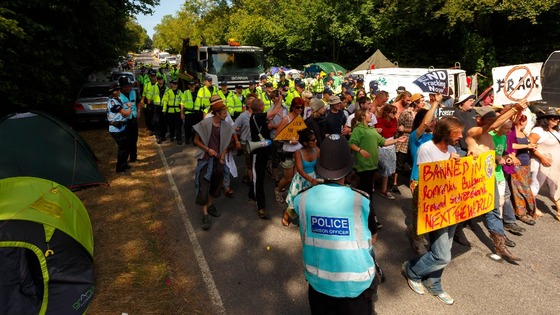 Anti-fracking campaigners are vowing to stay in Balcombe until the exploratory drilling site is closed. Police served protesters with an eviction notice this week and are now waiting for a court order to remove them. Planning permission for the drilling ends at the end of the month.
Advertisement
Council action over Balcombe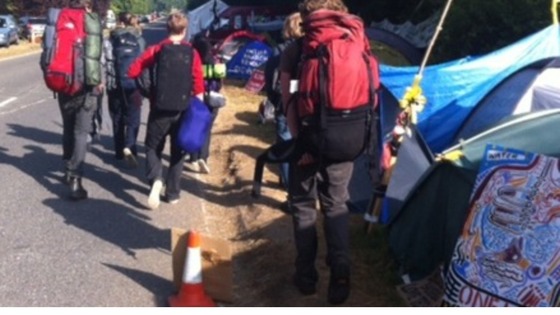 West Sussex County Council have begun legal proceedings to evict protesters from Balcombe. They're seeking an order to remove campaigners from London Road, close to the Cuadrilla site. An eviction notice was served yesterday but some anti-fracking campaigners still remain at the site.
Council take action at Balcombe
Protesters who are against fracking have been given 24 hours to vacate Balcombe as the council become concerned for road users.
West Sussex County Council have said they will remove people, roadside tents, canopies and caravans along the B2036 London Road, Balcombe.
The County Council said, "This is a very busy road with a 60mph limit, and unlit at night. There are increased concerns that, as a responsible highways authority, we must address.
"Our action is designed to protect all road users including the people on the verges and passing motorists."
If the land is not vacated within the 24 hours, it will be followed up with court action to seek possession of Council owned verges and an injunction preventing people from returning.
Balcombe costs rise to over £2m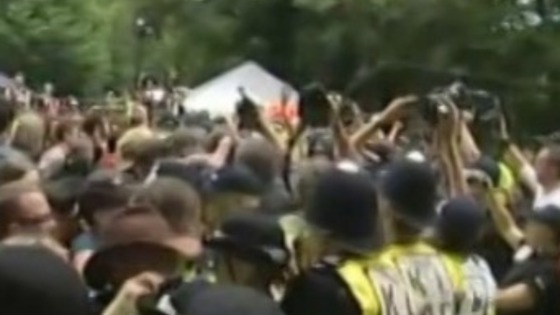 The cost of policing the on-going protest at the Cuadrilla oil-drilling site at Balcombe has now reached an estimated £2.381m. This figure is estimated to be the total cost for the operation up to Thursday September 5.
Superintendent Lawrence Hobbs said: "We will continue to remain open and transparent about the cost to Sussex Police. Officers remain at the site facilitating peaceful and safe protest. Those who break the law will continue to be arrested and we will do all we can to put them in front of a court."
Concern over Balcombe decision
Video. The controversial fracking company Cuadrilla today refused to discuss its unexpected decision to suspend operations at Balcombe in Sussex, where it has drilled a 3,000 foot exploratory borehole.
Protesters say the decision is cause for concern, not celebration. Meanwhile, 12 protesters appeared in court today accused of public order fences. John Ryall has the latest.
Load more updates
Back to top