Chainrai's Pompey bid "on hold"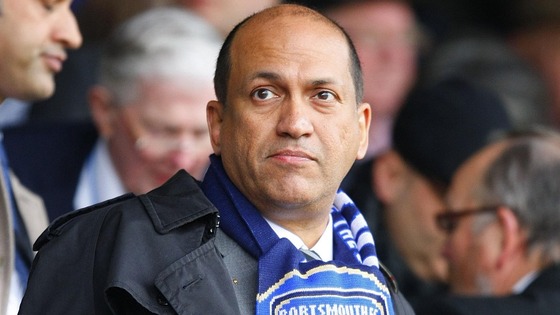 Portpin - the company run by former Portsmouth FC owner Balram Chainrai - say its suspended its bid to buy the financially troubled club. It comes three weeks after administrators named the Portsmouth Supporters Trust as the preferred bidder.
In a statement, Mr Chainrai argues sale of the club has taken too long, with administration costs mounting every week. The Hong Kong businessman also said that Portpin's bid is still the best one left on the table. Portsmouth are around £61m in debt and have been in administration since February.
Mr Chainrai - who is owed £17m by Pompey - was in control of the club in 2010 when it went into administration for the first time. It's also been a bad week for the club after Pompey manager Michael Appleton left to take over at Blackpool.