The roads have been busy today as families continue their Easter getaway. Congestion on the motorways and traffic delays of more than two hours meant that ferries from Dover were delayed. There's also been disruption at the Channel Tunnel.
Eurostar trains are now returning to normal following a fatality yesterday near Lille, in Northern France.
Edmund King, AA's President, explains that the roads may be busy this weekend as more people are choosing to stay in the UK but travel by road to spend the Easter bank holiday away from home.
Advertisement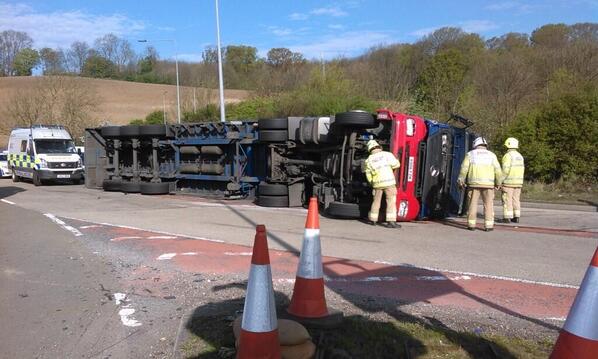 It could be busier on the region's roads this Easter weekend than it was over last year's bank holiday weekend.
That's the prediction from the AA which thinks that 55% of drivers are planning to take to the roads.
Over half a million people are also expected to fly from Gatwick and Heathrow, heading to popular destinations such as Spain and Turkey to catch some Spring sunshine.
We spoke to Edmund King, AA President.
The weekend so far has been a washout - but today the sun is set to return. Here is Aidan McGivern with your weather forecast.
Philippa Drew has your forecast for the weekend. A very wet Saturday but improving on Sunday.
Advertisement
Philppa Drew has your forecast for the weekend.
As thousands head off for the Easter weekend, commuters who travel through Reading are being warned of disruption as the station is closed due to £900m upgrade.
There are no direct services from Swindon, Oxford and Newbury to London. Trains from Bournemouth and Southampton to the north will also be affected. Here's our Transport Correspondent Mike Pearse.
First Great Western Managing Director Mark Hopwood explains in detail the changes to services and why the work is needed. He spoke to our Transport Correspondent Mike Pearse.
A strike at French ports that would have severely disrupted ferry services at Dover has been called off as the great Easter getaway begins.
Read the full story ›
Load more updates