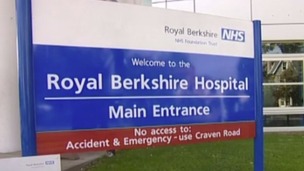 An inspection into the Royal Berkshire Hospital has shown it "needs improvements".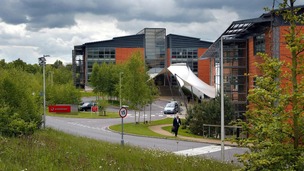 One of the biggest companies in the world, was originally part of Racal Electronics Group which announced its new venture on March 22 1984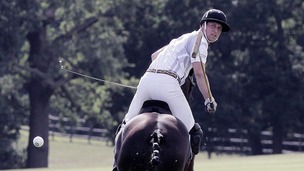 The Duke of Cambridge has made his first public appearance since leaving hospital with his newborn son, playing in a charity polo match.
Live updates
Jayden killer jailed for life for her murder
The ex-boyfriend of teenager Jayden Parkinson has been found GUILTY of her murder. Ben Blakeley, aged 22 and from Reading, strangled her after he found out that she was pregnant.
Jayden, who was 17-years-old, had grown up in Kent, but was was living in Didcot. She was last seen following Blakeley through Oxford - on the way to her death. In court he was described as 'cold and callous', 'violent and controlling'.
Cary Johnston has been following the four week trial at Oxford Crown Court, here is his report on Jayden's last journey.
The interviewees are: Detective Chief Superintendent Andrew Murray, Thames Valley Police Dr Jennifer Wild, Clinical Psychologist, University of Oxford Reverend Karen Beck, All Saints' Church
A young boy from Reading was left distraught after he lost his cuddly toy on a bus.
But - after getting off the bus in Berkshire the little boy suddenly discovered that his Harry Bear was missing.
His mum Alice immediately began using social media to announce that Hayden's blue bear was lost.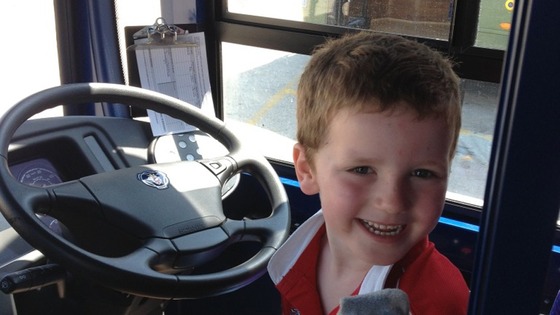 The Facebook appeal was seen by bus driver Stephen Saunders and decided to search for the bear in his own time.
He didn't find the bear that day, but kept searching and the following day it came to light in a pile of rubbish.
Stephen immediately notified Alice that Harry Bear had been found and she was able to break the good news to a very relieved and excited Hayden.
Advertisement
Fire in Datchet this evening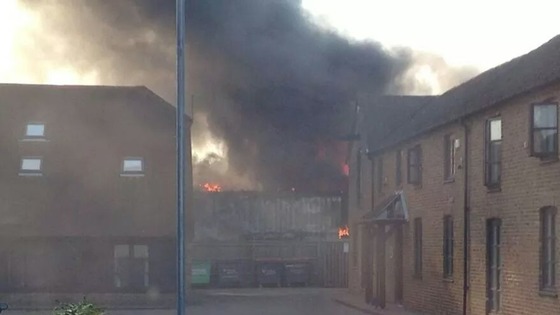 Fire in Datchet this evening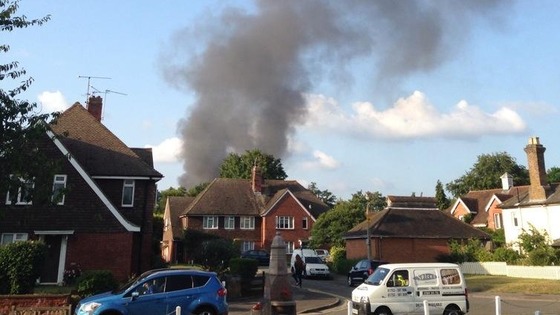 Berkshire fire and rescue are dealing with a fire at a warehouse at Riding Court Road in Datchet tonight. They have eight pumps, one aerial platform and an Incident Command Unit at the scene.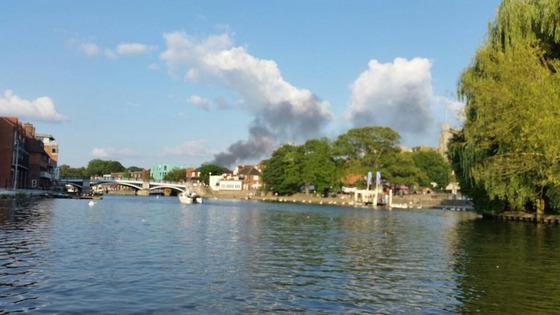 £1 million resurfacing project in Reading to begin next week
As roads in Reading get resurfaced in a £1 million project, here are the main roads that will be affected from next week:
Burghfield Road - Underwood Road to Borough Boundary (Southcote Ward)
Norcot Road - Oxford Road to Links Drive, westbound only (Kentwood / Norcot Wards)
Dee Road - Sections from The Meadway to Taff Way (Tilehurst / Norcot Wards)
Bath Road - Section on north side from park entrance near Liebenrood Road to Parkside Road, nearside lane only) (Southcote / Minster Wards) -
Peppard Road - Derby Road to Surley Row, northbound only (Thames Ward)
Lower Henley Road - Full length (Caversham Ward)
Great Knollys Street - Cattle Market to Caversham Road (Abbey Ward) -
Castle Hill / Castle Street - Field Road to Castle Street (Minster / Abbey Wards)
Chapel Hill - Lower Elmstone Drive to Borough Boundary (Tilehurst Ward)
Crown Street - London Street junction (Katesgrove Ward)
Hemdean Road - Sections from Chester Street to Oakley Road (Caversham / Thames Wards)
Lower Elmstone Drive - Sections from Chapel Hill to Pierces Hill (Tilehurst Ward)
Caversham Road - Southbound from Tudor Road to Chatham Street off slip and Great Knollys Street junction both sides (Abbey Ward)
Basingstoke Road - Sections from Rose Kiln Lane to Buckland Road (Whitley Ward)
Bath Road - Sections from Burghfield Road to Burrcroft Road (Southcote Ward)
Gosbrook Road - Sections from Westfield Road to Washington Road (Caversham Ward)
The Meadway - New Lane Hill to St Michaels Road (Tilehurst Ward) -
Craven Road - full length (Redlands Ward)
Forbury Road - Vastern Road to Blagrave Street (Abbey Ward)
£1 million resurfacing project in Reading to begin next week
A £1million project to resurface the main roads across Reading will begin next week.
Around 19 main routes will be renewed so they are safer for drivers,pedestrians and cyclists.
The work has been timed to coincide as near as possible to the school summer holidays to minimise disruption.
Diversions will be put in place for the duration of the closures.
The work is expected to last seven weeks, weather permitting.
Councillor Tony Page said:
Once again this is a major investment by the Council in improving road surfaces. Weather conditions over the winter months have taken their toll, but we are committed to maintaining and improving surfaces to benefit motorists, cyclists, and pedestrians.

We are very aware that repairing roads can result in disruption, especially in a busy town like Reading. We have planned this programme to coincide with a quieter time on the Borough's roads and we would ask all road users to bear with us while these important improvements take place. We will do everything we can to ensure disruptions are kept to a minimum."
– Cllr Tony Page, Lead Councillor for Strategic Environment, Planning and Transport at Reading Borough Council
Advertisement
Birthday celebrations for Prince George
The youngest member of the royal family is celebrating his birthday by being recreated in lego pieces at Windsor.
Thousands of runners turn out for Reading Race for Life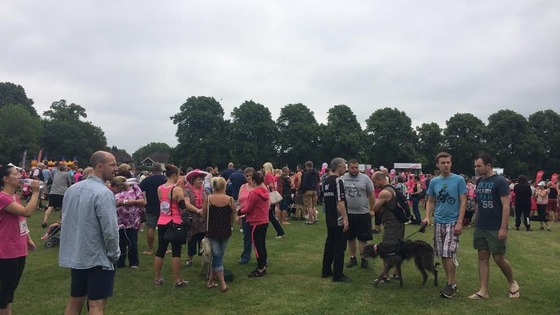 Three thousand people turned out at Prospect Park in Reading for the annual Race for Life. The event raises money for cancer research. Participants can run, jog or walk the 5 or 10 kilometre course.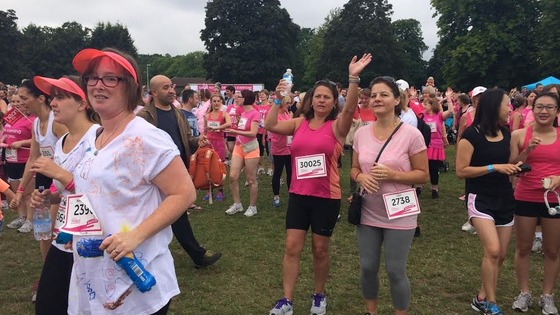 Prince George's 1st birthday- official photo revealled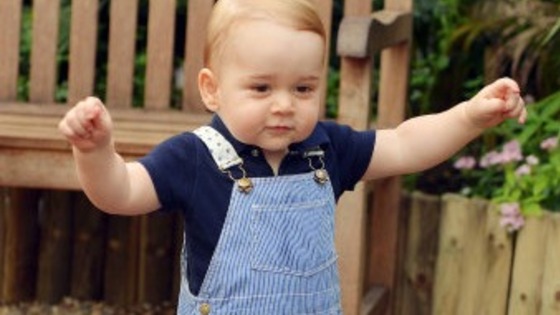 Looking every inch the confident toddler, Prince George is pictured walking in an official photograph released to mark his first birthday.
With his arms outstretched and his eyes fixed on where he is going, the future king is striding ahead in the picture taken during a visit with his proud parents to the Sensational Butterflies outdoor exhibition at London's Natural History Museum. The youngster will celebrate his first birthday on Tuesday when the Duke and Duchess of Cambridge are expected to hold a birthday party for him at their Kensington Palace apartment with close family and friends.
Kate's parents, Michael and Carole Middleton, are expected to attend from the family home at Bucklebury in Berkshire. There are also newspaper reports that they are to host a Peter Rabbit themed party for the prince, at their Berkshire home.
Thunder and lightning hits the south coast
Heavy thunderstorms and lightning strikes meant three schools in Reading had to be closed because there was no water.
During the storm, lightning hit a water tower which blacked out electricity to vital pumps.
These pumps were used to supply water to the schools and nearly 2,800 homes nearby.
Load more updates
Back to top